On Doomed Jet, Victims Were a Microcosm of Canadian Immigration
(Bloomberg) -- They were doctors, engineers and Ph.D. students. The Canadians who lost their lives in the plane crash in Iran were mainly highly educated professionals and students, a reflection of the country's push to attract skilled workers in the face of an aging population.
As governments around the world grapple with how to make immigration work without fanning political flames, Canada has taken a different tack, welcoming newcomers last year at the fastest pace in decades. About 12% of Canada's post-secondary school population is made up international students, according to the country's data agency.
The 63 Canadians killed on Ukraine International Airlines Flight 752 were among 167 passengers and nine crew members who perished in the crash near Tehran early Wednesday. Compounding the tragedy, Prime Minister Justin Trudeau said on Thursday evidence indicates the plane was hit by an Iranian surface-to-air missile, that may or may not have been an accident.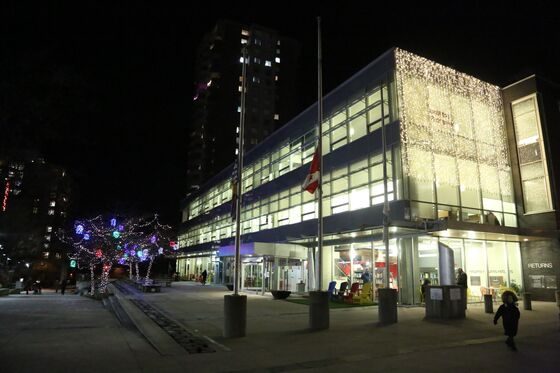 "We have intelligence from multiple sources, including our allies and our own intelligence. The evidence indicates that the plane was shot down by an Iranian surface-to-air missile," Trudeau told reporters in Ottawa. "This may well have been unintentional."
The University of Toronto confirmed that at least six students were on board the flight as it continues to gather information and monitor reports closely. Two students from the University of Guelph were on the plane, while the University of Waterloo lost two PhD candidates (both universities are located in Ontario). University of Alberta President David Turpin said in a statement that "several members" of its community died in the plane crash. Four others were students at Western University in London, Ontario, while another was studying at Dalhousie University in Halifax, Nova Scotia.
"It's really difficult to train someone on that level, integrate them and absorb them as high talent," Parisa Mahboubi, a senior policy analyst at C.D. Howe Institute, a Toronto-based research firm, said by phone. "Doctors and dentists for example, to be able to obtain the degree that they are able to work in Canada. It takes time. It is really sad for both countries, losing those brains," she said.
Mahboubi is Iranian-Canadian and has lived in Canada for more than 13 years.
Last year, Canada added a net 437,000 people from abroad, despite being only a tenth the size of the U.S., helping to drive its fastest population increase in decades, even with declines in fertility.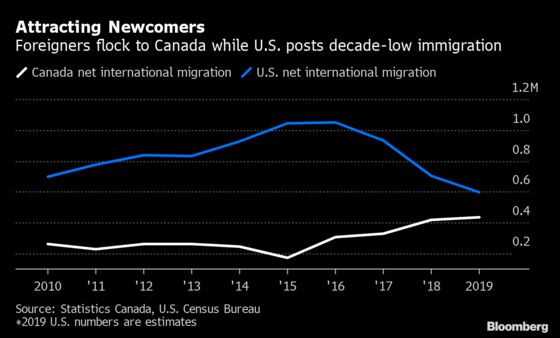 "Immigration has been a driver of Canada's economic and cultural development. And with natural population's slow growth, immigration contribution to growth in the labor force and even the tax base has been becoming more important," Mahboubi said.
Canada uses a points-based system to screen economic immigrants - a group that makes up almost 60% of its immigrants. The method, which factors in criteria such as education and work experience, may be one reason only 27% of Canadians regard immigrants as a burden on their country, the lowest percentage among the 18 nations surveyed in a Pew Research Center poll released in March.
In recent years, the country has added a fast-track visa approval process which has taken off in the tech industry, attracting workers who once might have headed to the U.S. after President Donald Trump cracked down on high-tech visas and restricted immigration from some Muslim nations.
While the U.S. is one of the top destinations for immigrants globally, it still lags Canada when it comes to adding foreigners with high skill and education levels, Mahboubi said. "Both countries are facing aging populations and with technological changes, employers are increasingly becoming more reliant on higher skilled foreign individuals and foreigner skilled talents.
Parisa Eghbalian was a dentist who traveled to Iran with her nine-year old daughter to attend her sister's engagement party. Her husband, Hamed Esmaeilion, also a dentist, stayed behind in Toronto.
Evin Arsalani, an employee at Canadian Imperial Bank of Commerce, was also on the flight with her husband Hiva Molani and daughter.
"We are deeply shocked and saddened by the tragic loss of Evin, Hiva, and their young daughter," the bank said in a statement. "Evin will be missed by her colleagues and friends here at CIBC. Our thoughts and condolences are with their families at this difficult time."