Peru's Opposition Leader Fujimori Freed From Jail, Reuters Says
(Bloomberg) -- Peru's opposition leader Keiko Fujimori has been released from jail, Reuters reported.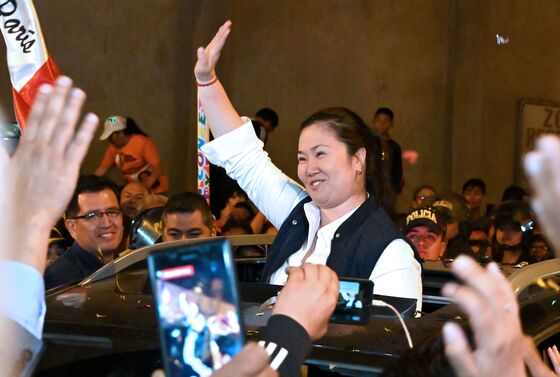 Earlier this week, the country's constitutional court ordered the immediate release of Fujimori, who was serving an 18-month preventive jail sentence as part of a money laundering probe.
Fujimori was jailed in 2018 for obstructing a money laundering probe against her. The 44-year-old daughter of former autocrat Alberto Fujimori allegedly received $1 million in campaign donations from Odebrecht SA, the Brazilian builder at the center of Peru's biggest-ever bribery probe. She hasn't been formally charged and says the allegations are politically motivated.