Pepsi Gets a Pass as Shares Rise Despite Weak Profit Outlook
(Bloomberg) -- Wall Street appears willing to give PepsiCo Inc.'s new boss some time to put his stamp on the company. Cost cuts and about $8 billion worth of payouts to investors also help.
Shares of the beverage and snacks giant got a boost on Friday, despite a lackluster profit forecast for 2019. It was the first quarterly report for the company under the leadership of Ramon Laguarta, a company veteran who took over as chief executive officer in October.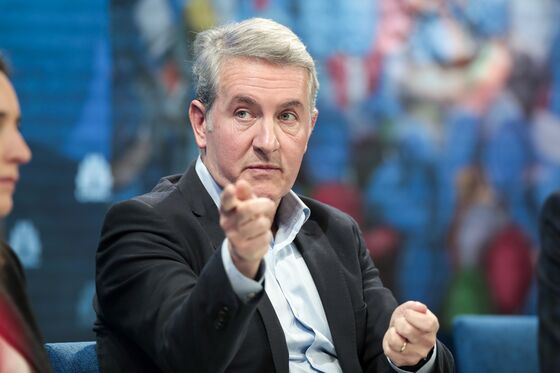 In the face of global economic uncertainty and signs that U.S. consumers' confidence is slipping, PepsiCo said core earnings would decline this year. The company attributed this to increased marketing spending, the cost of more delivery drivers for its Frito-Lay unit in North America and charges related to an expanded cost-cutting program that will include potential job cuts and plant closures.
The outlook, coming a day after a weak forecast sent rival Coca-Cola Co. shares down the most in more than 10 years, didn't spook investors. They seem willing, in this case, to give Laguarta a little bit of time to implement his strategy.
"He's giving some transparency into what he wants to do and investors are taking it in stride," said Ken Shea, an analyst at Bloomberg Intelligence. "They see the long-term benefit in what he's doing."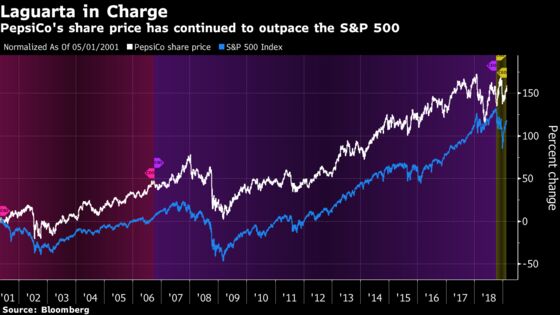 Concerns about what's ahead for PepsiCo were tempered on Friday by other details in the earnings release. The company boosted its dividend by 3 percent and plans to return about $8 billion to shareholders this year. It's also expanding a cost-cutting program through 2023 in a bid to become a "leaner, more agile and less bureaucratic" business, according to Laguarta.
For 2018, PepsiCo boosted revenue in North America for both its drinks and snacks businesses. In both cases, higher prices for consumers bolstered the results. Still, there were signs of problems in the fourth quarter, when volumes declined at both units, meaning the company sold fewer products. And higher commodity and transportation costs continue to hamper PepsiCo and its food and beverage rivals.
Laguarta said Friday that he had spent the last four months with the company's management team working to "define what would be the next chapter" for PepsiCo.
"We came to the realization we have a good company," he said on the call. "We can be a great company, and there is an aligned vision to be a much faster-growing company."