Pentagon Officials Stunned by Trump's Order on Soleimani: NYT
(Bloomberg) -- Top Pentagon officials were stunned after President Donald Trump chose the harshest option available following Iran-led violence in Iraq and ordered the killing of Iranian General Qassem Soleimani, the New York Times reported.
Trump, who initially rejected the idea of killing Soleimani on Dec. 28, became enraged by TV reports about the U.S. embassy attack in Baghdad and ordered the strike on Thursday, the newspaper said, citing defense and administration officials who weren't identified.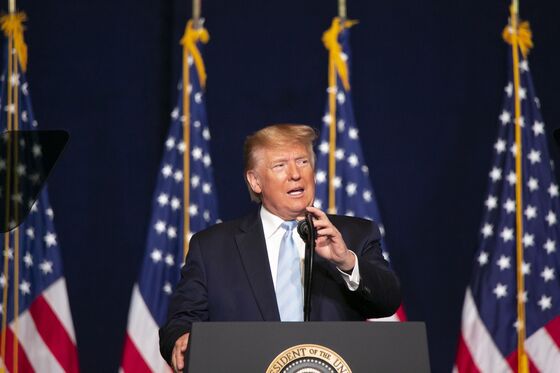 Trump's decision was made in spite of disputes in the administration over a new stream of intelligence that warned of threats to U.S. embassies and military personnel in Syria, Iraq and Lebanon, the newspaper said.
Some members of the administration believed the Iranian general was planning an "imminent" attack that could lead to hundreds of deaths, the paper said, citing senior officials it didn't identify. Another official, however, said that intelligence was "thin" because communications the U.S. obtained between Soleimani and Iran's supreme leader showed that Ali Khamenei had not yet approved any plans by the general for an attack.
Secretary of State Mike Pompeo and Vice President Mike Pence were two of the most "hawkish" arguing for a response to Iran, the paper said, citing administration officials who weren't identified.