Pearls Adorn The List of Projects For a New Green Bond in Japan
(Bloomberg) -- The plethora of projects that borrowers are citing to sell green bonds just got a new one: pearls.
Mie Prefecture in western Japan plans to offer green notes likely in the latter half of the fiscal year that started April 1, Masayuki Ishiguro, director of the prefecture's financial division, said in an interview. It will use the proceeds for projects including improving the environment for farming of the region's famed Akoya pearls, as well as installing light-emitting diodes and buying electric cars.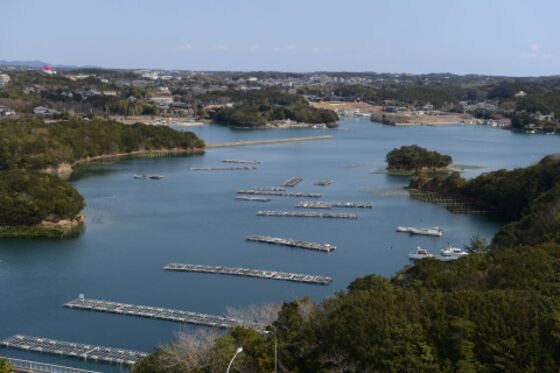 Putting green bond proceeds toward something that helps with the production of small cultured pearls used in necklaces and other jewelry may strike some observers as a tad cosmetic. But climate change, rising ocean temperatures and pollution can affect pearl farming.
At any rate, the potential offering comes amid a boom in green debt sales as well as increasing concerns that some issuers may be exaggerating environmental credentials or sustainability bona fides to tap the feverish demand. Read more about that here.