Patrick Mahomes Joins Kansas City Royals' Ownership Group
(Bloomberg) -- Kansas City Chiefs star quarterback and Super Bowl MVP Patrick Mahomes has joined the Kansas City Royals' ownership group, the team announced.
Baseball isn't unfamiliar to Mahomes. His father, Pat Mahomes, pitched in the big leagues for 11 seasons.
"I love this city and the people of this great town. This opportunity allows me to deepen my roots in this community, which is something I'm excited to do," Mahomes said.
Earlier this month the 24-year-old signed a $450 million, 10-year contract that could be worth up to $503 million, ESPN reported. The release did not reveal any financial terms of the ownership stake.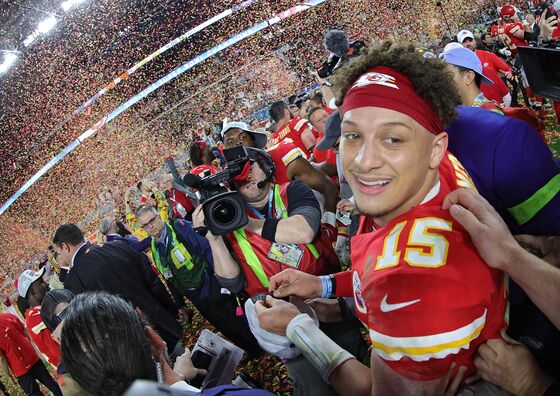 In the past Mahomes has shown support for the Mets, one of the teams his father played for. The Royals defeated New York in the 2015 World Series.