Patagonian Squid Riots Shake South America's Fishing Leader
(Bloomberg) -- An attempt to regulate the capture of a type of Patagonian predatory mollusc has unleashed violent protests dubbed "the squid wars" in South America's biggest fishing nation.
The southern Chilean city of Concepcion has seen days of rioting after lawmakers passed a bill to regulate fishing of the large squid, with workers from industrial fisheries striking since Jan. 9. On Friday, the protests spread to capital Santiago with hundreds marching to the presidential palace.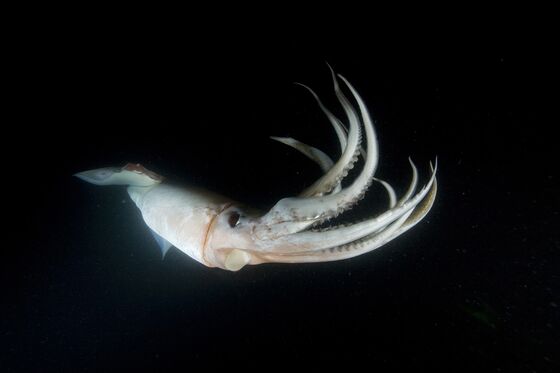 Demonstrations aren't unusual in the sector after years of over-fishing depleted stocks of everything from anchovies to sardines along its 4,300-kilometer (2,700-mile) coast. But the violence of the squid wars has caught the government flat-footed. The new regulation, passed last week, was intended to protect the marine environment by banning mid-water trawling, forcing industrial fisheries to use corral methods.
Protesting workers employed at large fisheries from Blumar SA to Copec SA-owned Orizon say it's not possible to catch squid using corral methods because they get crushed by other fish in the nets. They called for the department of fisheries to regulate the issue rather than leaving it in the hands of Congress.
"Mr. President, as the nation's highest authority, you can stop all of this," worker representatives said in a letter to President Sebastian Pinera Friday. "Our political class is populist and short-sighted, they don't realize that these laws are impacting honest and hardworking people."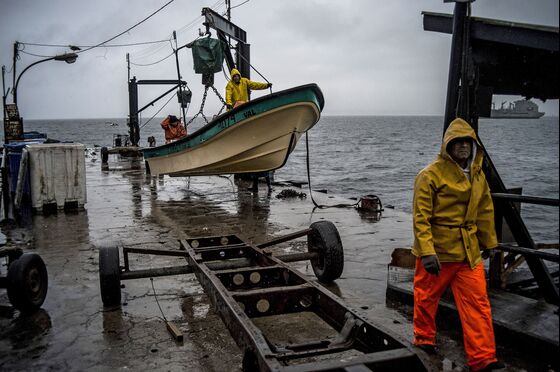 At the center of the dispute is the Humboldt squid, known locally as jibia. A smaller relative of the giant squid, it can still measure up to 1.5 meters (about 5 feet) and weigh 30 to 50 kilograms (66 to 110 pounds). Seen as a low-cost substitute for calamari, jibia prices have more than doubled and Chilean exports have quadrupled in the past eight years, according to newspaper El Mercurio.
The squid bill is part of the government's broader reform of the sector. But any changes to fishing rules are controversial in Chile, the world's sixth-largest exporter of fresh fish, and the biggest in the Americas.
In Pinera's first term, an attempt to regulate the sector backfired when a bill awarded fishing licenses all along the country's coast to seven of Chile's most powerful families. Last June, Pinera promised a reform "to ensure a more equal access to our fishing wealth."