Parties Split Governors' Seats in States That Sent Trump to the White House
(Bloomberg) -- Democrats lost their bid for history in Florida, with a star-power candidate failing to become the state's first black governor. But the party won a split decision on governors' seats in the Midwestern states that sent Donald Trump to the White House. And one of the most high-profile races, in Georgia, was possibly headed to a recount.
In all, Democrats picked up at least seven of 26 GOP-held gubernatorial seats, a shift that could complicate Trump's re-election hopes and alter the nation's political landscape for the next decade. GOP hopes for a rare pickup evaporated Wednesday when Connecticut Republican Bob Stefanowski, after leading for much of election night, conceded to Democrat Ned Lamont.
The victories tamed a long, Tea Party-fueled winning streak that had given Republicans control of 33 governor's mansions, the most since 1928. That success became the party's biggest vulnerability, with Republicans defending nearly three times as many governor's mansions this year as Democrats.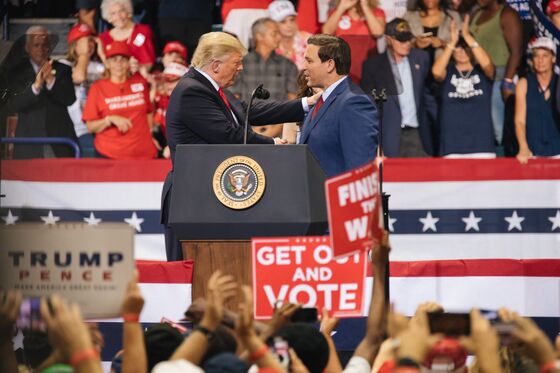 The elections were a test of whether Democrats could reverse their losses in the Midwest, and whether Trump's touch could hold back the effects of a growing minority electorate in the South. The president did, to a point, helping propel Republican Ron DeSantis to victory in Florida while Georgia Republican Brian Kemp held a narrow lead over Stacey Abrams, who is running to become the first African-American female governor in U.S. history.
With 100 percent of precincts reporting, Kemp had 50.5 percent of the vote, or about 15,000 above the threshold necessary to prompt a runoff under Georgia law. But in a conference call with reporters on Wednesday, Abrams campaign manager Lauren Groh-Wargo said there are as many as 14,000 uncounted absentee ballots, "thousands" of provisional ballots and polling-place irregularities that could close the gap.
"We're looking at all options," including litigation, Groh-Wargo said.
In Wednesday's early hours, Abrams told supporters the race was headed for a runoff once all the votes are counted. "If I wasn't your first choice or you made no choice at all, you're going to have a chance to do a do-over," she said.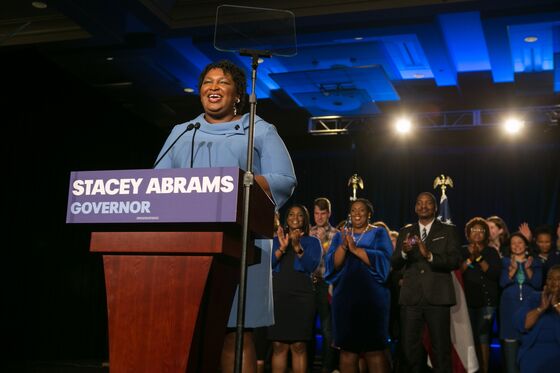 Kemp told supporters early Wednesday that "we're waiting on the final results," but that "the math is on our side."
The Democrats got a mixed reception in the Midwest, with losses in Iowa and Ohio but victories in Michigan and Pennsylvania -- two states that were crucial to Trump's Electoral College stunner in 2016. "That will be read as anti-Trump," said Stuart Rothenberg, a senior editor at Inside Elections and longtime publisher of The Rothenberg Political Report. "Those are the races where you can say Trump really was a factor."
In Wisconsin, AP projected Democratic State Schools Superintendent Tony Evers the winner, but the tally was so close -- about 1 percentage point -- that Governor Scott Walker could get a recount. His running mate, Lieutenant Governor Rebecca Kleefisch, said in a statement early Wednesday: "We are preparing for the likelihood of a recount here in the state of Wisconsin."
A new crop of Democratic governors will do more than change state policy direction, with many governors able to influence the redrawing of congressional district maps after the 2020 census. Twenty-nine of the governors on this year's ballot will have veto power over redistricting maps in 2021, according to the National Conference of State Legislatures.
"The wins are key to Democrats because they give the party a chance to be at the table when the next maps are drawn," said Charles Bullock, a political science professor at the University of Georgia. "If you have a Democratic governor, even with a Republican legislature, the veto power sets up negotiations."
Tea Party Icon
Walker, a Tea Party icon, was narrowly trailing Evers in a state that chose Trump by less than 23,000 votes in 2016. By law, a candidate can ask the state for a recount when the margin of victory is less than 1 percentage point.
Walker's work to restrict collective bargaining for most public workers had sparked massive protests early in his first term. The clashes brought him to national prominence as a villain of labor and hero of conservatives.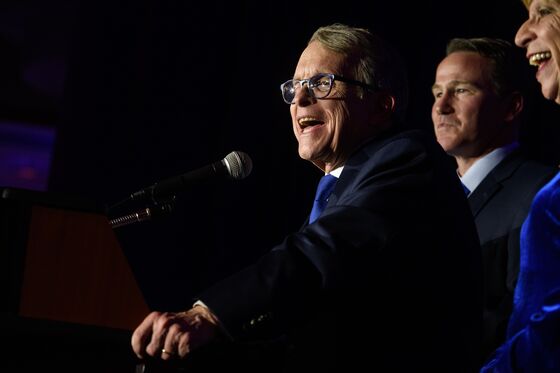 The biggest Midwestern bright spot for Republicans was in Ohio, where Attorney General Mike DeWine beat Democrat Richard Cordray, former head of the Consumer Financial Protection Bureau, after a race dubbed the "battle of the bland."
In Iowa, incumbent Republican Kim Reynolds beat businessman Fred Hubbell by less than half the margin of Trump's 9-point victory there two years ago.
For Democrats, Michigan was their strongest comeback story. Democrat Gretchen Whitmer easily took the seat held for eight years by Republican Rick Snyder, who wasn't on the ballot. Trump had won the state by just 10,704 voters. Whitmer's campaign slogan: "Fix the damn roads."
They also won the governorship of Kansas for the first time since 2011. Democratic state lawmaker Laura Kelly scored a surprising victory over Republican Kris Kobach, the state's secretary of state and a close ally of Trump on both immigration and ballot access. Trump had won the presidential vote there by more than 20 points over Hillary Clinton.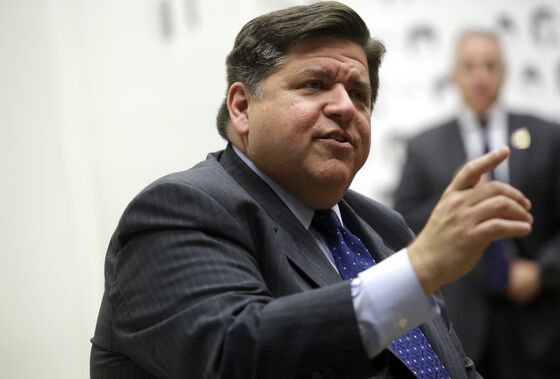 As expected, Democrats also won in Illinois, which Clinton easily took in 2016. Democrat J.B. Pritzker, a billionaire and heir to the Hyatt hotel empire, beat incumbent Republican Bruce Rauner. Pritzker poured more than $171 million of his own money into his campaign fund, setting a record for self-funding a race for U.S. governor.
In Florida, DeSantis, the Trump-endorsed Republican, prevailed over Tallahassee Mayor Andrew Gillum, who had hoped to become the state's first black governor. In Georgia, Kemp, the secretary of state, was leading Abrams by less than 100,000 votes early Wednesday, with an unknown number of paper ballots still uncounted.
Both races were proxy battles between Trump's influence with white voters and the willingness and ability of a growing minority electorate to vote. The Georgia race in particular became a battleground over voter suppression of minority votes.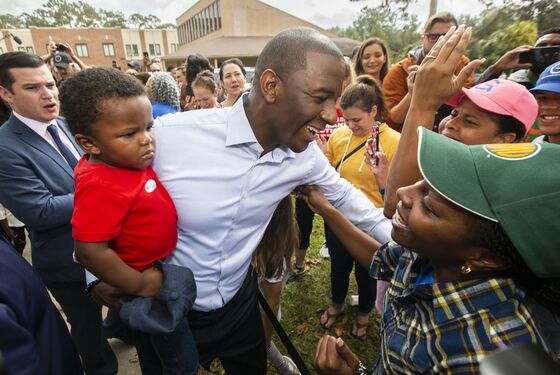 Kemp and DeSantis built campaigns around adulation of the president. DeSantis ran ads showing his 2-year-old daughter building Trump's wall. Kemp's featured a pickup truck for rounding up "illegals." Both had surprise primary wins after endorsements from Trump.
Gillum and Abrams both campaigned to the left of typically centrist Southern Democrats, and banked on a new electorate of minorities and the young to help them win. Abrams has been an advocate for expanding the electorate for years.
Kemp, who did not step down as secretary of state while running for governor, was the target of lawsuits late in the campaign, including one challenging his stalling of 53,000 voter registrations, most from newly registered minority voters more likely to vote for Democrats.
Former New York Mayor Michael Bloomberg contributed to both Abrams's and Gillum's campaigns through a political committee and personally appeared with Gillum. Bloomberg is the founder and majority owner of Bloomberg LP, the parent company of Bloomberg News. He has given millions of dollars in 2018 to Democratic congressional campaigns and told the New York Times that he is considering running for president as a Democrat.