Papa John's Founder Schnatter Says He Has NDAs With Two Women
(Bloomberg) -- Papa John's International Inc. founder John Schnatter acknowledged in court Monday he has confidentiality agreements with at least two women, but didn't say what those pacts cover.
Schnatter, testifying in a case over his request for files related to his ouster as the pizza chain's chairman, said one of the agreements involves a 24-year-old female employee of a firm that worked on Papa John's advertising.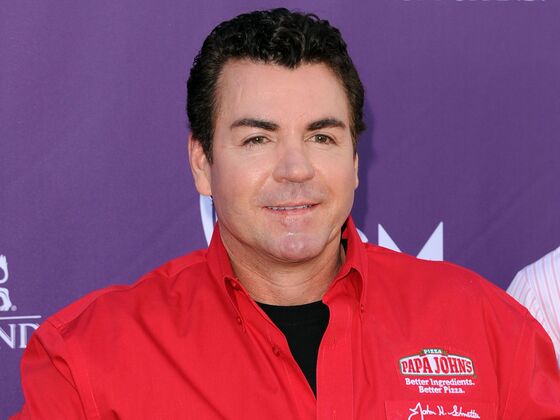 "Do you have settlements with some women?'' Blake Rohrbacher, a lawyer for Papa John's, asked Schnatter in Delaware Chancery Court. The businessman said he didn't know if the agreements amounted to settlements.
The use of non-disclosure agreements has come under increased scrutiny in the #MeToo era. NDAs require parties not to discuss particular issues and are commonly used by companies to protect trade secrets. But their use by powerful men in business, media and politics to buy the silence of victims of sexual harassment has sparked criticism, lawsuits and firings.
Schnatter declined to comment on the agreements outside the courtroom. Terry Fahn, Schnatter's spokesman, said he had no information about the agreements.
The pizza chain's founder has previously faced sexual harassment allegations. One woman, Lesli Workman, sued Schnatter and the company in 1999, alleging that he'd sexually harassed her for months, repeatedly visited her house and kissed and groped her, according to court filings. Schnatter denied the allegations.
Garland Kelley, one of Schnatter's lawyers, confirmed outside the courtroom the businessman does have a confidentiality agreement with Workman, but wouldn't specify what it covers. He said company officials, rather than Schnatter, are in possession of that pact and the businessman is requesting they turn it over as part of the Delaware case.
Kelley said the other NDA involves allegations that a woman misappropriated money from Papa John's. He wouldn't say what Schnatter's connection to that situation might be.
Schnatter wants to return to power at the embattled pizza chain, which is struggling with declining sales and controversies related to the founder's alleged miscues. He sued to force current Papa John's executives to hand over documents related to their moves to force him out of the company. The company also stopped using Schnatter in its advertising.
Schnatter acknowledged using a racial slur on a media-agency call in July, but says it was taken out of context. He testified Monday that he used the slur while discussing the addition of singer Kanye West in Papa John's advertising. "I was pushed to use that exact word and I also said I was not a racist,'' Schnatter told the judge.
Schnatter filed a separate suit in Delaware accusing current CEO Steve Ritchie of plotting to paint him as a racist so he could be pushed out of the company. The businessman testified Monday he was trying to uncover whether Ritchie and other Papa John's officials had launched a coup against him.
The businessman said he sued the company in Delaware over the records because he had inklings something wasn't right in the chain's C-suite and there were many things "that didn't add up.''
He also said a Forbes story about his use of the racial slur failed to note that it was in the context of discussing other people's use of the term. The incident occurred in a racial-sensitivity training session, he added.
The case is Schnatter v. Shapiro, No. 2018-0646, Delaware Chancery Court (Wilmington).