Palm Beach Broker Targets Mansion Buyers With $46 Million Lot
(Bloomberg) -- A 43-acre property in Palm Beach County is something broker Simon Isaacs once might have pitched to a housing developer. But with so many wealthy New Yorkers eager to get a foothold in South Florida, he's targeting a different audience.
He's privately marketing the site -- with a four-bedroom house, a tennis court and private lake -- to potential buyers in the finance and tech worlds, who've been scouring the area in droves for mansions and private compounds. Last month, hedge fund manager and New York Mets Owner Steve Cohen bought a 31,000-square-foot (2,880-square-meter) spread in Palm Beach County for $21.6 million.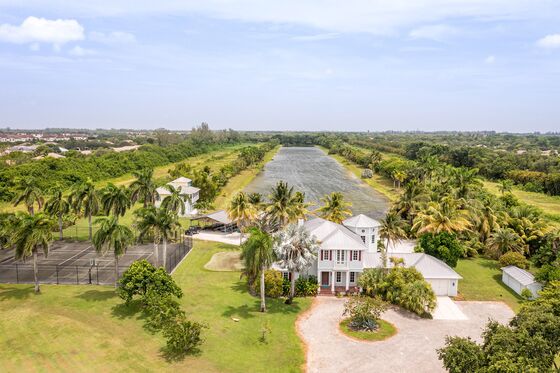 Isaacs's listing, at 7777 Lyons Road, is in Lake Worth, a neighborhood dotted with senior communities but close enough to the emerging finance hub of West Palm Beach. That proximity inspired the asking price of $46 million, or just over $1 million per acre, Isaacs said. The owners purchased the site in 1997 for $1.3 million, property records show.
"In the market that we're in, people are asking big numbers for things, and it seems to be people are getting them," said Isaacs, whose self-named firm is withholding the listing from the county's publicly searchable real estate database. "I don't see a slowdown." 
Demand for opulent properties has been surging in Palm Beach County during the pandemic, and the supply is getting thin. In 2021 alone, there have been 14 sales for at least $30 million, already surpassing any full year in data going back to 2006, according to appraiser Miller Samuel Inc. and Douglas Elliman Real Estate. Six of the transactions topped $60 million, including a 21,000-square-foot Palm Beach mansion that sold in February for $122.7 million.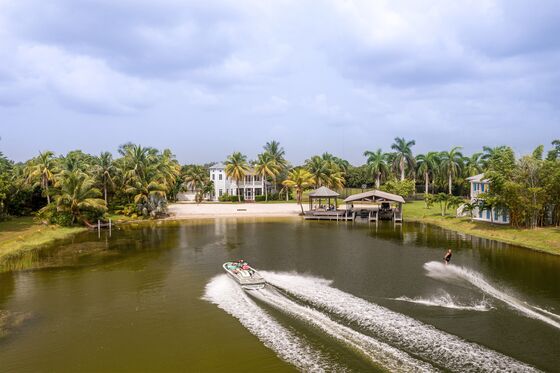 Cohen and his wife, Alexandra, bought their home from a seller who purchased it just five months earlier, for $19 million, records show. A representative for Cohen declined to comment.
The deal frenzy, coupled with the supply crunch, means home seekers are fanning out beyond the glamorous confines of Palm Beach, Isaacs said. In the week he's been promoting the Lake Worth property, one potential buyer has already flown from New York to see it, he said. In addition, he's pitching it to wealthy Californians, who have also been relocating to the area.   
"You could create something very unique, just like Steve Cohen," Isaacs said. "You can land your helicopter on this place."