Oppenheimer Goes Against the Grain on Turkey to Buy 'Cheap' Lira
(Bloomberg) -- Sell first, think later. That's been the mantra for most investors in Turkey lately, but a money manager at OppenheimerFunds Inc. is looking to take the other side of some of those trades.
Alessio de Longis, who oversees more than $2 billion for the company in New York, put on "very small overweight" in the lira just over a week ago as it's "now cheap," he said. The currency has shed more than a fifth of its value against the dollar this year and is on track for its longest streak of monthly losses since an International Monetary Fund bailout in 2001.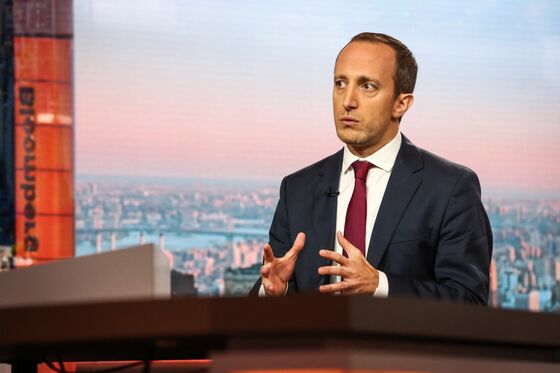 "It remains a bad currency and a bad economic story," de Longis admits. "But all this negative information is fairly reflected in the price at this point."
His wager comes as Sam Finkelstein at Goldman Sachs Asset Management warns of a "vicious cocktail" for Turkish assets, citing U.S. threats to sanction the country and the central bank's decision to unexpectedly hold rates last week. Steve Eisman, who predicted the sub-prime mortgage collapse a decade ago, is shorting European lenders Banco Bilbao Vizcaya Argentaria SA and UniCredit SpA on their exposure to Turkey.
Turkey's current-account deficit is bloated and the lira's slide to successive record lows has forced the central bank into raising rates by 500 basis points since April to contain the rout. While some investors say further tightening is needed, the currency offers more than double the carry that peers such as the Mexican peso and South African rand do, based on one-month forward implied yields.
"Obviously, this is not a positive fundamental view of cyclical improvement," de Longis said, but "you're getting paid 18 percent to hold."
The lira weakened as much as 1.2 percent to 4.9084 against the dollar, before trimming its slide to 0.7 percent as of 6:31 p.m. in Istanbul.