Opioid Nurse Sold Out Patients for $82,000 in Insys Kickbacks
(Bloomberg) -- The card came in December 2014 stuffed with $600 in cash.
It was just another kickback from Insys Therapeutics Inc. for prescribing the company's liquid opioid, a former Connecticut nurse practitioner told a Boston jury at the racketeering trial of Insys's founder John Kapoor.
Heather Alfonso testified she collected more than $82,000 in total from Insys over an 18-month span from 2013 to 2015. That's about what she made in annual salary from her regular job.
In exchange, Alfonso said she prescribed the pain killer Subsys to people who didn't need it. The drug was approved for cancer patients with "breakthrough" pain, but the Boston jury has already heard from other witnesses that Insys sales representatives pushed doctors to prescribe it to people with arthritis, depression and back pain to boost their sales.
"Did you violate your duty to your patients?" Assistant U.S. Attorney David Lazarus asked Alfonso.
"Absolutely, 100 percent," she replied.
Alfonso said she was working at the Comprehensive Pain and Headache Treatment Center in Derby, Connecticut, and making money on the side promoting products made by a competitor of Insys. She said she made $500 per promotional event, speaking at a handful of them.
When she met Insys's young sales representatives in the center's break room, she asked to be made one of the company's speakers. Insys doubled her pay, to $1,000 an event, Alfonso said. Those events were held at high-end restaurants in Boston and Connecticut where alcohol flowed freely and attendance by prescribers was rare.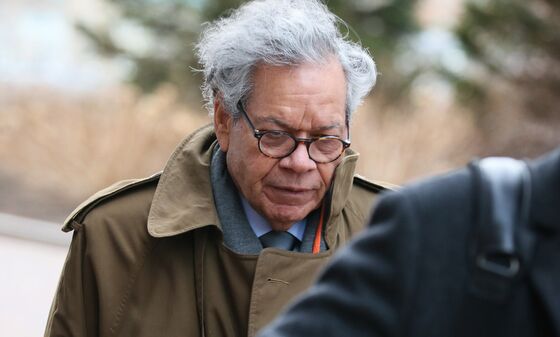 Under federal regulations, there must be at least two doctors at such events for them to be considered legal. But, instead it was staff from the pain center who would attend and bring guests, Alfonso said.
"They were fun," she told the jury of the events. "We'd eat and drink and talk."
She once "staged" a 30-minute educational presentation, she said, after an Insys rep tipped her off that an outside monitor was attending.
Alfonso said she has five children and came to rely on the Insys money to pay her regular expenses.
Patients' medical needs were secondary to her own greed, she said.
"If I was going to choose between one drug or another, I would chose the Subsys because that's what I was getting paid for," she said.
Jessica Crane, an Insys sales representative, dropped off the card full of cash in 2014, along with toys for her kids, Alfonso said. Crane testified last week.
Pressure to write more prescriptions increased when Natalie Levine became the Insys sales rep visiting her office, Alfonso said. Levine pleaded guilty to violating anti-kickback laws. She is married to former Insys CEO Michael Babich, who pleaded guilty to health-care fraud and is expected to testify later this week.
Alfonso gave up her nursing license in March 2015, the day after the Drug Enforcement Administration agents arrived and accused her of overprescribing narcotics, she said.
The case is U.S. v. Kapoor, 16-cr-10343, U.S. District Court, District of Massachusetts (Boston).