On Eve of Derby, Deadly Doping Scandal Hangs Over Horse Racing
(Bloomberg) -- The conversation between the two horsemen is so raw and vulgar that it reads like something straight out of a Martin Scorsese flick. "You know how many f---ing horses he f---ing killed and broke down that I made disappear?" one of the men barks to the other at one point.
Pulled from wiretaps, it was inserted prominently into the charges that federal prosecutors brought against some two dozen people in the horse racing world to shock Americans into comprehending the scope of the industry's doping problem.
Their timing was bad. It was early March of last year and the public was far too preoccupied with the outbreak of the pandemic to give much thought to the welfare of thoroughbreds. Heated discussion of the probe was relegated to the insular world of horse racing podcasts and chat forums.
One year later, though, prosecutors are forging ahead with their case and guilty pleas are starting to mount. The most recent came just last week from a veterinary pharmacist in Boca Raton, Florida. The two highest-profile targets in the sting -- the superstar trainers Jason Servis and Jorge Navarro (the "he" referred to in the profanity-laced quote) -- are awaiting their day in court, having pleaded not guilty to charges of conspiring to misbrand drugs.
Both men had surged suddenly to national prominence in recent years, racking up astonishing win rates in races up and down the East Coast. Servis, who was also charged with conspiring to commit mail and wire fraud, had trained Maximum Security, the colt who crossed the finish line first in the 2019 Kentucky Derby but was disqualified for colliding with other horses.
The probe, the biggest of its kind in the history of U.S. racing, hangs like a dark cloud over an industry that's scrambling to prove to hard-line activists and lawmakers that it's reforming its ways and working to make the sport safer and more humane. Among the changes that state racing jurisdictions have begun to implement across the country: the banning of furosemide, or Lasix, a diuretic that's prescribed to prevent pulmonary bleeding in horses and has become widely used by trainers in part because it also reduces water weight before a race.
In California, where one track -- Santa Anita Park -- suffered a frightening wave of horse breakdowns and fatalities in 2019, officials have outlawed Lasix in some races. So too have tracks in New York and Kentucky, where for the first time on Saturday, trainers will be forbidden to administer it to horses running in the Derby.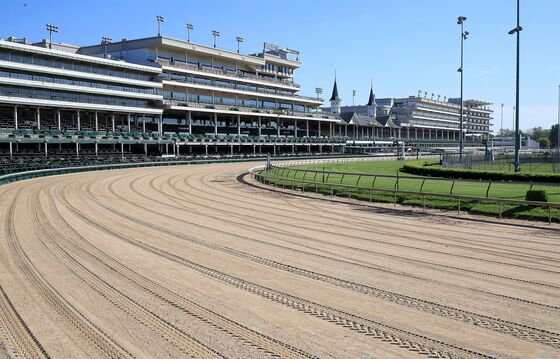 Some of the industry's most powerful institutions, including the Jockey Club and the Breeders' Cup, also banded together to successfully lobby Congress last year to create an agency to police the sport on a national level. Called the Horse Racing Integrity and Safety Authority, it's slated to begin operating next year.
The alleged methods employed by Servis and Navarro may make the men outliers, as many in the industry insist, but they are nonetheless extreme manifestations of the widespread use of all sorts of drugs on the backstretch. That many of the drugs have long been allowed doesn't make it acceptable, critics argue.
The drugs allegedly used by Servis and Navarro would be hard to mistake for legal medications. One of them is an anti-inflammatory known in the trade as "red acid." Navarro was supplied the drug, according to prosecutors, by Nicholas Surick, a New Jersey harness-racing trainer. Surick was the one heard in wiretaps saying he had disappeared horses that had died under Navarro's care. He has pleaded not guilty.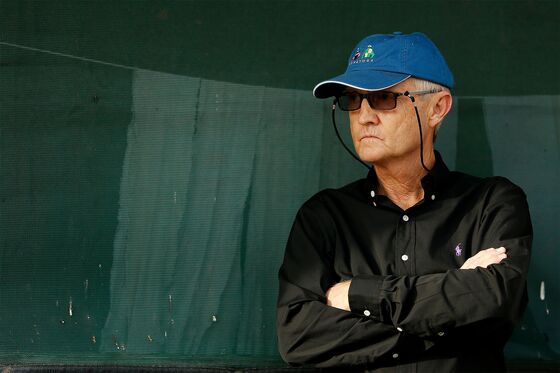 In another recorded conversation, Navarro indicates Servis had helped him avoid detection. If it weren't for Servis, Navarro says, racetrack officials would have caught us "pumping and pumping and fuming every f---ing horse [that] runs today."
Lawyers for Navarro and some of the other defendants have requested that the Manhattan federal judge handling the cases dismiss the charges, arguing they do not constitute a federal crime. The judge has yet to respond. If found guilty, Navarro and Servis face up to five years in jail. No trial date has been set.