Oaktree's Howard Marks Has Debate Advice for Mike Bloomberg
(Bloomberg) -- Howard Marks was at the Metropolitan Museum of Art Monday night for a preview of the renovated galleries for British decorative arts.
The chinoiserie caught the museum trustee's eye for how it demonstrates the British fascination with everything from 18th century Asia, he said.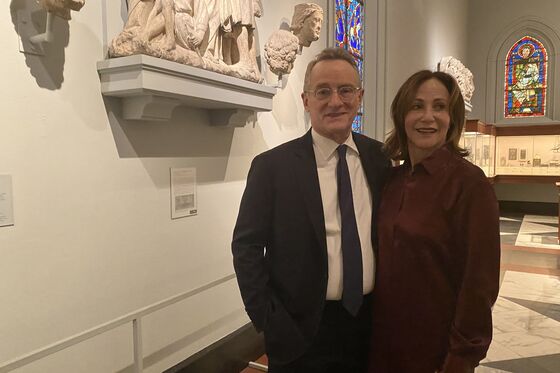 As for present fascinations, the co-chairman of Oaktree Capital had some advice for Democratic candidate Michael Bloomberg ahead of Tuesday's debate.
"For those of us who like Bloomberg, he has to be strong and highly motivated," Marks said. "He can't fall back on reason. He has to be emphatic and charismatic."
(Bloomberg is the founder and majority owner of Bloomberg LP, the parent company of Bloomberg News.)
Marks also recalled a letter he wrote last year outlining his main issue with front-runner Bernie Sanders.
"Remember what it said: The right is not very good at redistributing the pie, and the left is not very good at growing the pie," Marks said. The left "only talks about taking some away and giving it to other people, but that's not going to get it done. We need both."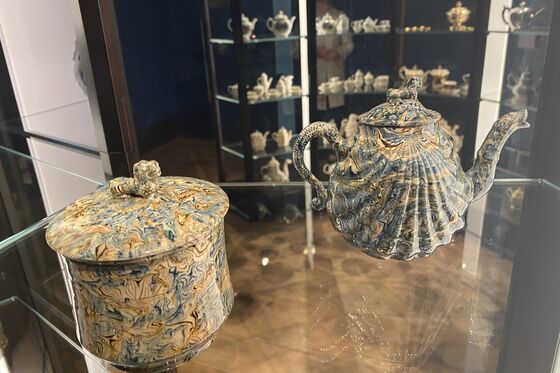 As for Pete Buttigieg's proposal to remove the $10,000 limit on state and local tax deductions, Marks said, "He can have my vote then. I'm kidding. That's reasonable, but I just wonder how many people's taxes and mortgage payments exceed $10,000 a year?"
The American dislike of taxes crops up in the new British galleries -- in a teapot labeled "No Stamp Act." It stands as but one display of the creativity and entrepreneurship of British designers and manufacturers, said Wolf Burchard, an associate curator. The galleries open to the public on March 2.
The room with the teapots -- about 100 of them displayed in glass towers -- received suppport from Richard Chilton, chairman of Chilton Trust Co.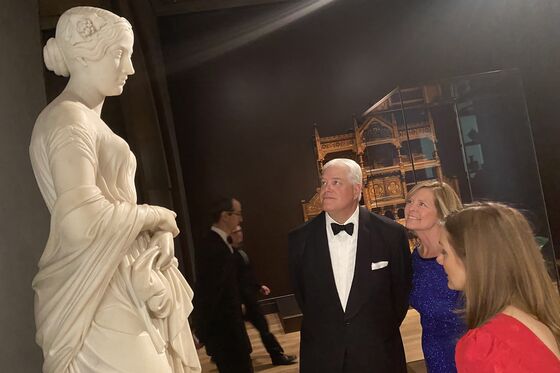 "It's a 35th anniversary wedding present to my wife who collects and loves teapots," said Chilton, who's also a Met trustee.
"I love Earl Gray," Maureen Chilton said. "My kids laugh at me. Whenever something's going wrong, they say, 'Make yourself a cup of tea.'"
Who knew a visit to a museum would lead to a solid suggestion for a debate drinking game?