NYC's Complex and Confusing Vaccine Sign-Up Baffles the Elderly
(Bloomberg) -- Millions of New York City's elderly residents and essential workers became eligible for the Covid-19 vaccine Monday. Many were swiftly foiled by a daunting array of technical problems and website glitches.
"There's got to be a better way," said Brian Cohen, who works for a New York nonprofit and spent more than an hour trying to make an appointment for his parents, teachers who live on Staten Island. "This is a national emergency, we should be in crisis mode. So why does it seem like New York is playing catch-up?"
New York City Comptroller Scott Stringer said the city had set up a gantlet that required tech support for users to endure. It requires residents to choose among competing registration systems and navigate dozens of web pages. Some sites crashed repeatedly.
"This is bureaucracy at its worst, and unfortunately lives are at stake and our economy rests on the notion we can vaccinate this city," Stringer, a mayoral candidate, said in a telephone interview. "You have to navigate three different systems, none of them appear to work in coordination, and it's created a complex, burdensome, and buggy system that has to be fixed immediately."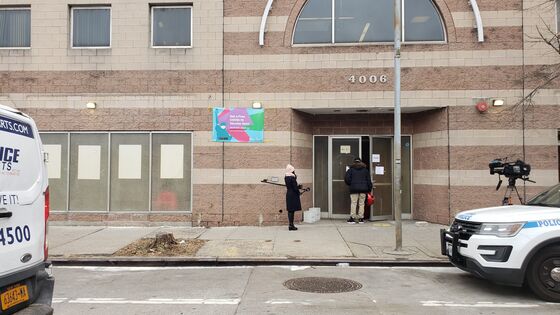 New York's problems were mirrored around the country, with senior citizens lining up for hours outdoors in Florida, and Alabama's appointment hotline swamped by the volume of calls. The Trump administration has no federal plan to distribute shots, leaving the responsibility to beleaguered state and local governments.
In New York, officials opened mass vaccination sites Sunday in Brooklyn and the Bronx to accelerate the rollout. The city plans to have at least one mass site that operates 24 hours a day in each borough.More than 160 sites in total should be functioning this week, Mayor Bill de Blasio said on Monday. But the city has administered only 39% of the doses it's received, according to its website. More than 300,000 remained unused as of Sunday.
The mayor had previously blamed the bottleneck on state restrictions that until Monday reserved shots for health workers. He said New York City hospitals had run out of eligible, willing people and that 30% of health-care workers declined vaccinations.
After Governor Andrew Cuomo expanded eligibility to first responders, teachers and people 75 and older, many who tried to sign up complained about what they called a convoluted process.
Cohen said his parents couldn't figure out how to make an appointment online and that the website kept crashing. His father, who is 70, planned to set his alarm at 3 a.m. so he could access the website when fewer people were using it.
He secured his parents' spots at a Brooklyn site this week, but "it was very messy, and I had to go through the back end of the website to figure it out," he said. "I couldn't believe you had to create accounts, and that every single location had its own mechanism for booking appointments."
Part of the confusion stems from overlap: One signup site was created by the state, another by the city, and a third by the public hospital system. Each has its own process.
The most confusing portal appears to be the city's, which acts merely as an aggregator of hospitals, pharmacies, doctor's offices, clinics and other vaccine sites, rather than a scheduler. And at least one listed vaccine provider told patients on their website and answering service that they actually weren't providing Covid-19 vaccinations.
"You can think of the vaccine-finder as a tool for information aggregation," Jessica Tisch, the city's information commissioner, said at a briefing Monday.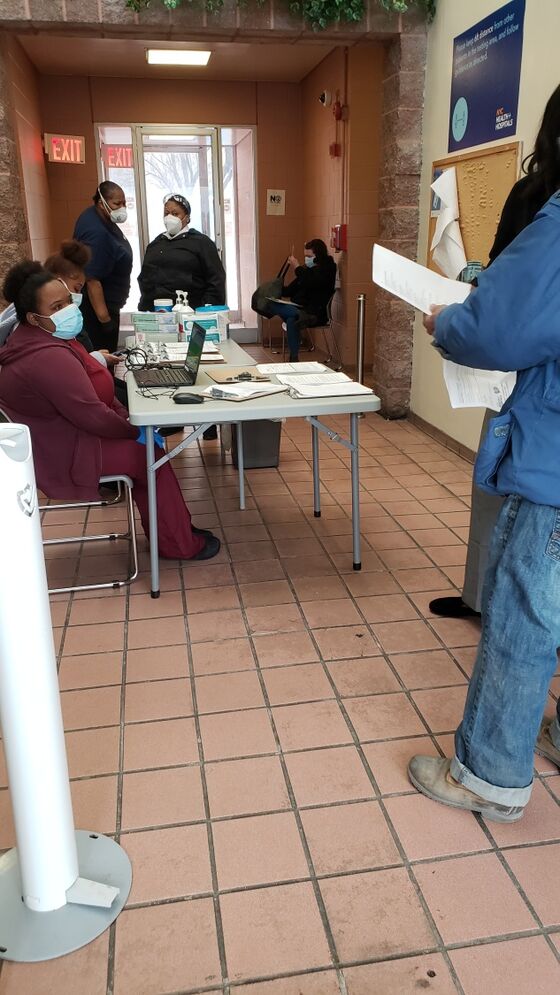 Then there's the sheer amount of time and information required. Stringer said one sign-up website presented a 51-step process to set up an account.
Ronni Fuchs said she secured an appointment in Queens next week for her 83-year-old mother. But she said it was "crazy to think that the 75-and-older group who are now eligible could -- as a general matter -- navigate the sign-up alone."
She took it upon herself to instruct the children of her mother's friends on how to navigate the site.
The New York state portal also spanned mass vaccination sites and a patchwork of pharmacies, urgent care centers and local clinics.
One asked people to email their name, date of birth and mobile numbers and said it would be touch. Another directed patients to a Google questionnaire and said "we'll call you when we get our inventory." Many websites made no mention of the vaccine and warned callers of long wait times.
On Monday, de Blasio reaffirmed his goal of doling out 1 million doses by the end of January. He said New York reached its goal of vaccinating 100,000 people last week and plans to administer 175,000 doses by the end of this week. He said 55,000 appointments have been scheduled this week at the sites operated by the city and that those who don't want to schedule an appointment online can use a telephone hotline: 1-877-829-4692.
Many people who actually got shots Monday were thrilled.
"Mission accomplished," said Paul Aronin, 63, a health worker who went to the newly opened virus site in the Bronx. "In and out in about 20 minutes."
Destiny Turner, assigned to help people without appointments, was turning them away by the dozen. Many arrived after getting frustrated with the online-booking system.
Carlos Rivera, 59, a private bus driver for people with mental disabilities, was hoping to persuade the site to give him a shot after hearing that there were unused vaccines.
"Are you serious?" he said to Turner. "What gets me upset is that there are nurses and hospital workers who don't want the shot, so if they don't want it, let me get it. This hierarchy of placement is just gumming up the operation and causing havoc."