NYC Transit Overhauls Station Management to Fix Subway Problems
(Bloomberg) -- Andy Byford, who assumed control of New York's problem-plagued subways in January, has created new roles for about two dozen "Group Station Managers" to be held accountable for customer service throughout the 472-station system.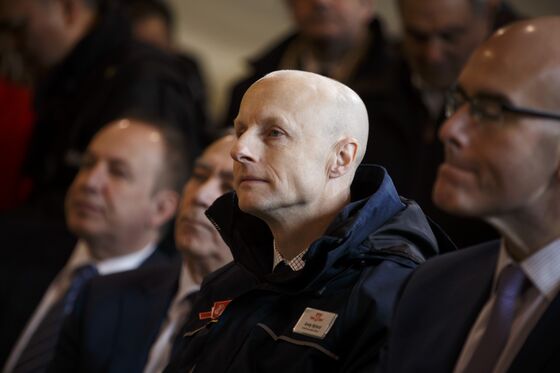 "We're working hard to reduce delays, renovate stations and make more of them accessible," Byford said in a prepared statement when he introduced the appointees yesterday. "While we do that, we're also bringing absolute and clear accountability for delivery of cleaner, safer, consistently welcoming station service,"
The new structure is similar to the way Byford addressed management issues at London Underground where he started his career about 30 years ago. Byford, 53, rose through the ranks as a station foreman for the London Underground, becoming a Group Station Manager at King's Cross St Pancras tube station and later General Manager of customer services on a number of London underground lines. He later ran Sydney, Australia's RailCorp before moving to run Toronto's mass transit agency, where he created six group station managers accountable for improving cleanliness and safety.
In New York, each manager will be responsible for customer service at up to 25 stations, and coordinate work among cleaners, painters, plumbers, MetroCard vending machine technicians, elevator and escalator repairs and police. Previously, managers in charge of individual aspects of station environments would oversee operations citywide, making it difficult for them to focus on problems in detail, the agency said in a news release.