Novogratz Says Bitcoin Rally Likely to Take Place Next Year
(Bloomberg) -- Michael Novogratz, one of the most prominent investors in digital currencies, reiterated that he doesn't expect big moves in the price of Bitcoin until institutional investors jump in, perhaps in the first half of next year.
"One thing you learn in this process is that everything takes a little longer than you hoped it would," Novogratz said in a Bloomberg Television interview. "I don't don't see us breaking $10,000 by the end of the year."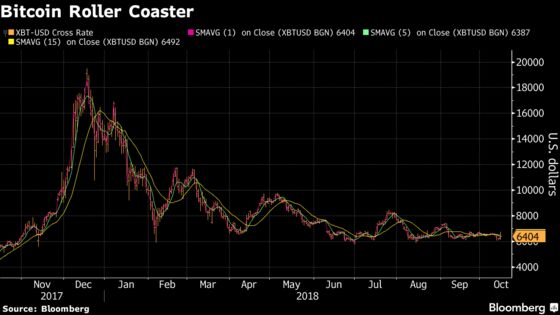 Novogratz's Galaxy Investment Partners will be one of the first customers of a digital asset unit announced Monday by Fidelity Investments during a conference sponsored by the two companies and Bloomberg LP, the parent of Bloomberg News.