Novogratz Mimics Buffett Charity Lunch. Just Don't Use Crypto
(Bloomberg) -- Taking a page from the playbook of fellow billionaire Warren Buffett, investor Michael Novogratz is supporting a charity by participating in an auction where the winning bidder gets to participate in a one-hour lunch meeting.
The auction to benefit the Hudson River Park Friends is being promoted as an opportunity to discuss cryptocurrencies and the future of investing with the former Fortress Investment Group LLC hedge fund manager and Goldman Sachs Group Inc. partner. Novogratz, who became one of Bitcoin's most outspoken champions, started the crypto merchant bank Galaxy Digital Holdings LP at the beginning of the year.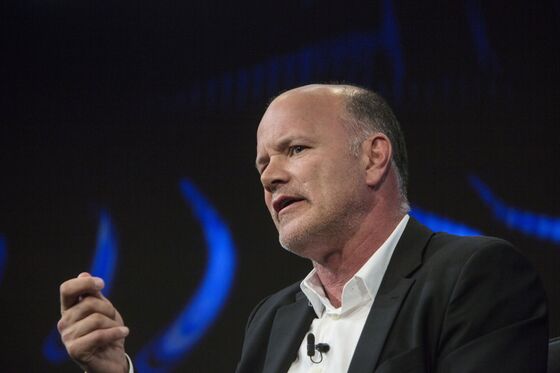 Bids can be made online through Dec. 6, though the website isn't taking any made in cryptocurrencies, according to a spokesperson. The current high bid is $10,499.
Novogratz serves as chairman of Hudson River Park Friends, which is dedicated to the completion, care and enhancement of New York's Hudson River Park.