Novartis Trims 2020 Sales Forecast on Pandemic Disruption
(Bloomberg) -- Novartis AG trimmed its sales forecast for the year as the pandemic hit demand for the eye drug Lucentis and other medicines.
Sales are expected to grow by a mid-single-digit percentage, the Swiss drugmaker said Tuesday, narrowing an April forecast that ranged up to the high-single digits. Earnings excluding some items will likely increase by a low-double-digit percentage, according to a statement, the upper end of the earlier guidance.
Lockdown stockpiling that boosted drugmakers' sales at the beginning of the pandemic has started to wane as the outbreak drags on. Investors have been watching to see how changing patterns in hospital admissions that are delaying care for cancer, heart disease and other conditions are affecting the drug industry.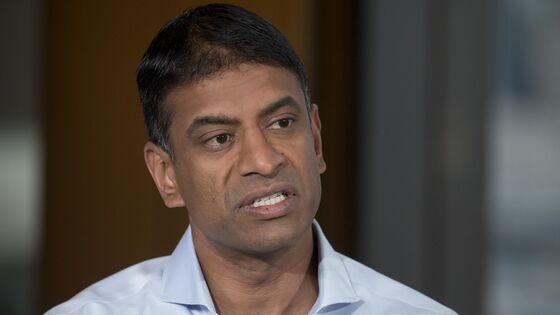 During the second quarter, "Covid-19 had an impact on our business with forward purchasing from the first quarter largely reversing," Novartis said. Sales were mainly affected by lower numbers of new patients starting on drugs and reduced visits to physicians, but the impact showed improvement in the latter part of the quarter, according to the statement.
The shares fell as much as 1.2% in early trading in Zurich.
Along with Lucentis, the Covid crisis also hurt sales of dermatology treatments and some Sandoz drugs, the company said. Sales of Zolgensma, the company's $2.1 million gene therapy that was approved in the U.S. last year, were in line with analysts' expectations. Total sales for the quarter were $11.3 billion, down from $11.8 billion a year earlier.
Novartis said its drug development operations are continuing with some manageable disruptions, and that the impact on expected submissions timelines over the next few years is limited.
Novartis shares have dropped about 10% in Zurich this year, while the Bloomberg Europe 500 Pharmaceuticals Index has gained 3.2%.