Norway's Reference Interest Rate Revamp Strikes Blow to Nibor
The Norwegian Interbank Offered Rate could soon be a thing of the past.
After reference interest rates came under closer scrutiny during the financial crisis, a working group of banks in Norway has been looking for an alternative to Nibor and on Friday it proposed a reformed version of the Norwegian Overnight Weighted Average as an alternative, according to a statement on Norges Bank's website.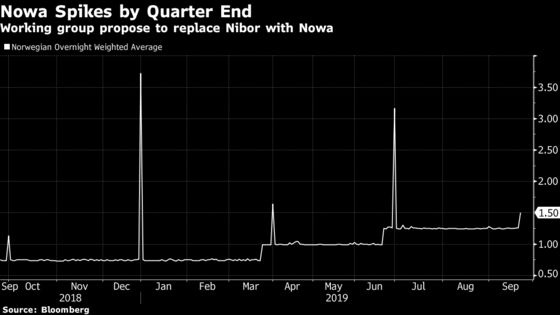 Reports of manipulation of international reference rates weakened confidence in the rates and dwindling volume and more discretion in bank quoting prompted the need to find an alternative to the interbank offered rates, including Nibor and Libor.
Read about the first pricing of a European bond using the ECB's short-term rate
Nowa checks out as the best alternative for Norway, but rates often spike on low transaction volumes at quarter-end when banks need to shore up their books for reporting, the group said. It has asked the central bank to propose how to calculate Nowa on those days.
Norges Bank will take over as administrator of the reference rate on Jan. 1 and will probably calculate Nowa using data it already collects, removing the need for a panel of banks, according to the working group. Aligning the Norwegian reference rate method with other countries will also simplify pricing of financial instruments across currencies, the group said.