Nordea CEO Warns Survival Depends on Switch to Digital Services
(Bloomberg) -- Nordea Bank Abp's Chief Executive Officer Casper von Koskull has one message to those doubting the digital transformation he is driving in the Nordic region's biggest bank.
"We need to fundamentally change. Unless we change, we die," von Koskull said on Thursday at the Future Digital Finance Forum in Helsinki. "We need to go digital and remote, and this needs to go very, very fast."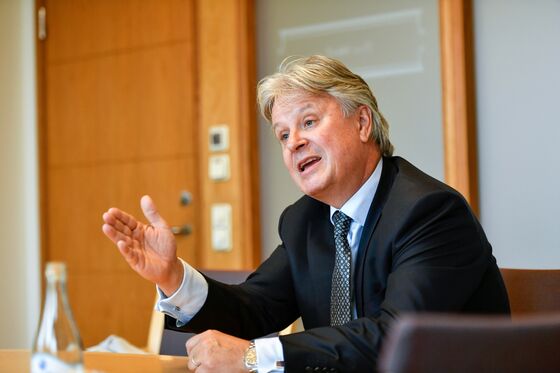 Von Koskull is remaking a bank with roots in about 300 banks over almost two centuries, replete with legacy systems, to make it more agile to face an onslaught of big techs and fintechs into the finance industry.
"Everything goes mobile, this is the bank branch," he said, pointing to a smartphone. "The competitive landscape changes. New entrants are coming in. Maybe most importantly, our customers' expectations and behavior changes."
A key part of enabling the change is the bank's massive rebuilding of its core information technology system. In practice, Nordea targets reducing complexity in the engine room from as many as 60,000 variations of customer products and services toward an "ideal" level of about 500, he said.
"An incumbent bank is a spaghetti bunch of old systems," von Koskull said. "What we are doing is changing our core bank system in a way where we're going to leave that spaghetti behind us. We're well into that process."