Nokia Seeing More Customer Interest With Rival Huawei Under Scrutiny
(Bloomberg) -- Nokia Oyj Chief Executive Officer Rajeev Suri said he's getting more inquiries from phone carriers about the Finnish company's telecom equipment as governments weigh restrictions on its top rival, Huawei Technologies Co.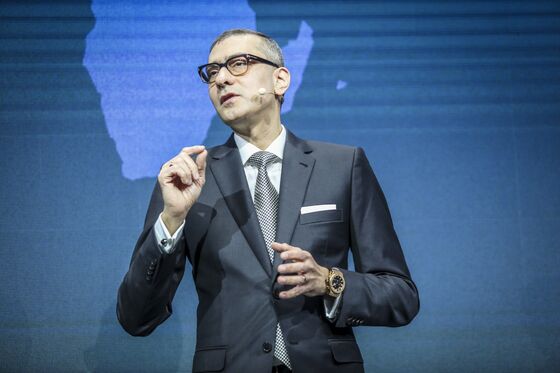 "We are getting more interest; there are concerns and also some uncertainty," Suri said in an interview with Bloomberg TV on Tuesday from MWC Barcelona, the telecom industry's biggest show. "We will be there for our customers when they need us."
Nokia stands to gain if more countries follow the lead of the U.S., Australia and New Zealand in barring or restricting Huawei from fifth-generation mobile network rollouts. While Nokia is closely watching the situation, it's for governments to decide on policy, Suri said. He has brushed aside concerns that Europe could fall further behind on 5G if Huawei is banned.
The U.S. is leading the push against Huawei, arguing that its equipment could provide back doors allowing the Chinese government to spy. Huawei has repeatedly denied that its products pose security risks and says it operates independently of the state.
In an attempt to alleviate concerns about its technology being susceptible to unwanted prying, the Chinese company and its phone-carrier customers have proposed setting up labs to test the security of software before it's deployed in networks. Suri said that wouldn't do enough to safeguard networks.
"Post-development lab testing with governments taking a role -- I'm afraid that's not the best solution for testing these things," Suri said, echoing earlier comments from its Swedish rival. Ericsson AB CEO Borje Ekholm has called lab testing an "insufficient tool" that could slow down innovation and product launches.