Nobel Winner Says Award Shows War-Crime Victims Aren't Forgotten
(Bloomberg) -- Nobel Peace Prize winner Denis Mukwege says the award he received shows that the world has not forgotten survivors of sexual violence in the war in the Democratic Republic Congo.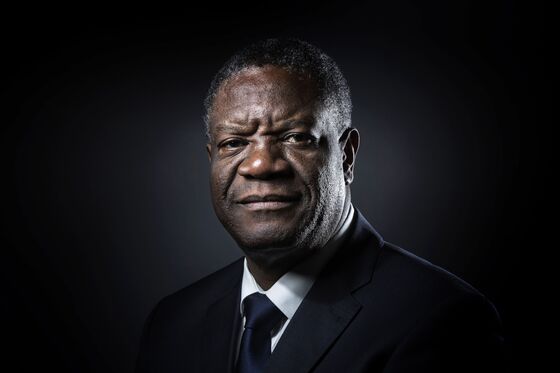 Mukwege, a Congolese doctor, and Nadia Murad, a former captive of Islamic State turned global advocate, were on Friday awarded the prize for their work against sexual violence.
"It gives us hope that there are people out there who appreciate what we do," Mukwege said by phone on Saturday. "The women raped in DRC have been going through a lot of suffering and this award reminds us and the survivors that world hasn't forgotten them."
Mukwege, 63, is the medical director of Panzi Hospital in Bukavu, the capital of South Kivu province in eastern Congo, which has been blighted by more than two decades of conflict.