Nissan CEO Turns on Mentor Ghosn in 'Despair' Over Misconduct
(Bloomberg) -- He was long the protege of car executive supremo Carlos Ghosn and their close relationship led Hiroto Saikawa to the top job at Nissan Motor Co.
On Monday, in a dramatic unfolding of events, the tables turned. The manager, not even bothering to contain his anger, took the microphone in front of a room full of reporters and said he was struggling to put into words the indignation he felt after uncovering alleged financial misconduct by his mentor and the Nissan chairman, Ghosn.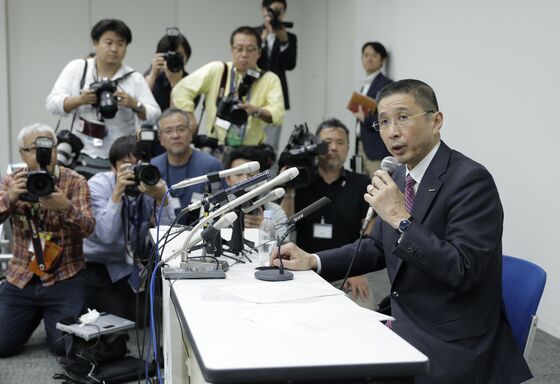 "I felt not just that is was regrettable, but much more strongly than that -- I felt indignation and personally, I keenly felt despair," Saikawa said in prepared remarks before a hastily convened late-night press conference in Yokohama near Tokyo. The Nissan CEO sat alone behind a desk, speaking and taking questions for an hour and a half.
Ghosn, 64, the architect of the two-decade-old Renault-Nissan-Mitsubishi Alliance, stands accused by Nissan of understating compensation to securities regulators in Tokyo and making personal use of company assets.
The Brazilian-born French national enjoyed a cult-like following in Japan after saving Nissan from near-bankruptcy, earning the moniker "Le Cost Killer" for his turnaround methods. He's also viewed as the linchpin of the three-company partnership.
Ghosn's long tenure appeared to have had a "negative impact" on day-to-day operations, Saikawa explained, adding that the company needed to improve its weak corporate governance.
Following a Bloomberg News report in March that Renault and Nissan were in talks to merge under a single stock, Saikawa told the Nikkei in April that he saw "no merit" in combining the companies, adding such a move would have side effects.
Bloomberg News again reported that the Japanese automaker was resisting a combination unless it could gain more clout in key areas as top managers believed Nissan had better engineering capabilities to lead crucial operations such as product development. The top task was to ensure the alliance lasts for generations, Saikawa said in May.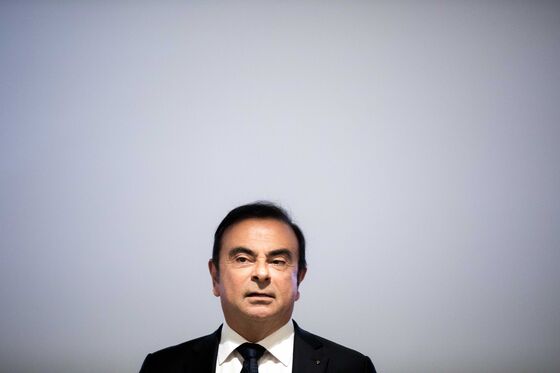 Taking the helm at Nissan marked the apex of Saikawa's four-decade career. Following are some key dates:
1977
Saikawa joins Nissan after graduating from Tokyo University.
2006-2016
The Japanese executive serves on the board of Renault, Nissan's biggest shareholder.
November 2015
Saikawa, then a senior Nissan executive and member of Renault's board, circulates a plan to give the Japanese company voting rights in its French partner, Renault, eliminating an imbalance that favored the French side. Nissan gains support for its position from the Japanese government.
December 2015
French government sabotages the plan, refusing to yield its double voting rights in Renault, which owns 43 percent of Nissan. The state pledges not to interfere in Nissan's governance, averting a crisis.
December 2016
Saikawa becomes co-CEO of Nissan; leaves Renault's board
April 2017
Saikawa becomes sole CEO of Nissan as Ghosn steps aside as top manager but remains chairman
May 2018
Saikawa downplays chances for a full merger with Renault, splitting publicly with Ghosn on the issue. He says Nissan will resist any move unless the Japanese company can gain more clout in key areas
November 2018
Saikawa says the Nissan board will convene on Nov. 22 to eject Ghosn as chairman.