Nike CEO Mark Parker Was Briefed on Trainer's Doping Experiments
(Bloomberg) -- Nike Inc. Chief Executive Officer Mark Parker fired back against a ruling that a company-backed running coach illicitly doped runners in a Nike program, saying in a memo to staff members that experiments with performance-enhancing drugs were meant to prevent doping.
Documents released by the U.S. Anti-Doping Agency showed that Parker and other top Nike officials were briefed on numerous occasions by running coach Alberto Salazar, head of the famed Nike Oregon Project, about ongoing work that the agency characterized as "orchestrating and facilitating prohibited doping conduct."
Parker denied that in his memo late Tuesday. "To have my name and Nike's name linked to this reckless mischaracterization is offensive," he said.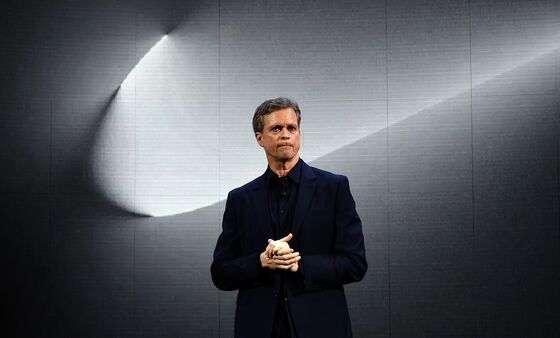 Salazar and Jeffrey Brown, a Nike Oregon Project consultant and physician, were banned from the sport for four years after a lengthy investigation by the USADA and a ruling from two independent arbitration boards. Salazar is appealing the ruling, and Nike is backing his effort.
At least one of the experiments -- intended to determine if the use of testosterone cream would trigger a positive doping test -- was conducted in a laboratory at Nike's headquarters, according to documents released Monday night. The Wall Street Journal reported on the USADA documents earlier Tuesday.
Parker was briefed on the progress in 2009 and at one point responded by email that "[i]t will be interesting to determine the minimal amount of topical male hormone required to create a positive test."
The documents suggest Salazar and Brown feared that their runners could be sabotaged. Galen Rupp, an American distance runner and member of the Oregon Project team, testified to the arbitration panel that a trainer approached him at a 2009 meet and rubbed something wet on his back.
Parker emphasized that motivation in his staff memo Tuesday. "Alberto was attempting to prevent doping of athletes -- exactly the opposite of some of the commentary you may have heard," Parker said. "I wanted to understand what was going on. Nike did not participate in any effort to systematically dope any runners ever; the very idea makes me sick."
In the hearings, the USADA said the motivation didn't make the test acceptable.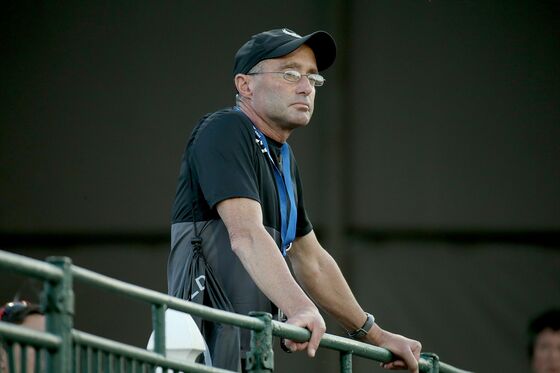 "This same experiment can be used to further the nefarious purpose of evading doping control just as easily as it can be used for the claimed prophylactic purpose of determining the likely success of attempted sabotage," the group said.
Shares of the Beaverton, Oregon-based company fell as much as 1.3% to $91.09 in New York on Wednesday after a 1.8% slide on Tuesday. They had risen about 25% this year through Tuesday, beating the 17% gain for the S&P 500.
The news of the ban broke while Salazar, himself a former star runner who won three consecutive New York City marathons in the early 1980s, was at the world track and field championship in Doha, Qatar. Several athletes from the Nike Oregon Project are competing there.
Well before dawn on Tuesday, the International Association of Athletics Federations, the sport's governing body, revoked Salazar's coaching authorization, effectively barring him from being trackside and from communicating with his athletes, the New York Times reported.
Salazar's ban took the sport by storm and overshadowed stellar performance on the track for the U.S. team.
Donavan Brazier, a Nike Oregon Project athlete, won the 800-meter race Tuesday night, setting a U.S. record. Asked about Salazar in a postrace interview, Brazier said he remained focused on his race. He said he is training under a different coach, not Salazar, and wasn't even aware of an investigation when he joined the program last year.
"The ban on Alberto is very disappointing. At the end of the day, he's the founder of the Oregon Project," Brazier said.
Testosterone is banned by the World Anti-Doping Agency, the global anti-doping authority whose codified rules have been adopted by the USADA, the International Olympic Committee, and various other national and international sports organizations.