Newsom Names A-List Panel to Revive, Remake California Economy
(Bloomberg) -- Declaring California already in a recession due to the coronavirus lockdown, Governor Gavin Newsom has turned to some of the state's best-known citizens to chart a path out.
Newsom on Friday unveiled an 80-member economic recovery task force that includes top executives from Apple Inc. and Walt Disney Co., a recent presidential candidate, an ex-chair of the Federal Reserve and all four of the state's living former governors, both Republican and Democrat.
But the task force also notably includes environmentalists, labor leaders and social justice advocates. Newsom said he wanted not just to restart the economy, but to address the widening inequality that accompanied California's long economic boom.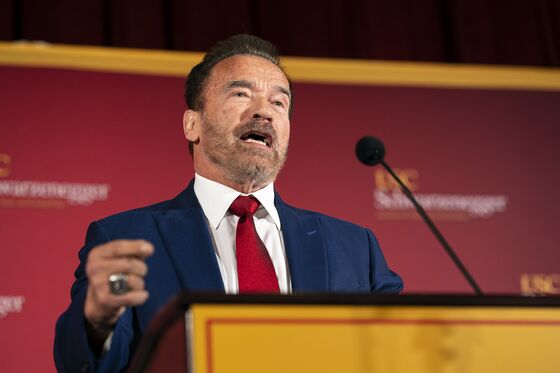 "We recognize that if we're going to learn anything from the past, it's not to repeat the mistakes of the past," said Newsom, speaking in a press conference streamed online. "It is in how we recover that I think, ultimately, we will be judged."
Tom Steyer, the billionaire environmentalist and former Democratic presidential candidate, will co-chair the group, along with Newsom's chief of staff, Ann O'Leary. Other members include Disney's Bob Iger, Apple's Tim Cook, Janet Yellen, and former governors Jerry Brown, Arnold Schwarzenegger, Gray Davis and Pete Wilson. Brown and Davis are Democrats, Schwarzenegger and Wilson, Republicans.
"I love the spirit of these ex-governors, because they get it," Newsom said. "People like us, we come and go, but our state is what we revere beyond anything else."
California was one of the first states to suffer an outbreak of the coronavirus this year, and Newsom's actions to fight it -- shutting schools and businesses, buying emergency medical supplies and ramping up hospital capacity -- have brought the ambitious, 52-year-old governor national prominence. He and New York Governor Andrew Cuomo, both of whom give daily updates on their state's latest virus case numbers and progress, have turned into Democratic counterweights to President Donald Trump, with his own daily televised take on the pandemic. Both Cuomo and Newsom are considered future presidential contenders.
"That national profile puts Newsom in the mix for any conversation about 2024," said David McCuan, chairman of the political science department at Sonoma State University, speaking before Friday's announcement.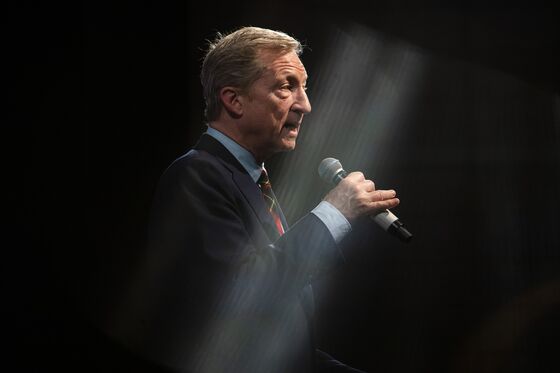 California's economy, the world's fifth largest, prospered in the decade following the Great Recession. But now, efforts to slow the spread of the coronavirus have brought its long expansion to a halt, with more than 3.1 million Californians filing for unemployment benefits since the outbreak began. Newsom has said he won't lift the state's stay-at-home orders until California sees a sustained decline in new hospitalizations.
Steyer, appearing Friday with Newsom, said the task force would put public health and safety first in any recovery plan. But he added that the group would focus on helping those most hurt by the pandemic -- lower-income people who never fully shared in the state's boom.
"We will try to come up with a recovery plan that is worthy of California's past and pushes us to a better future, and remedies some of the injustices which this Covid-19 pandemic has revealed in our society," he said.