New Zealand Volcano Victims Identified as Search Continues
(Bloomberg) -- Seven more victims of the White Island volcano eruption were identified by New Zealand police as the search for more bodies continues.
The names of two teenage U.S. citizens who were permanent residents in Australia, a 24-year-old New Zealander, and four Australians, ages 15 to 53, were released on Sunday. Teams aboard three helicopters searching the volcano-island, also known by its Maori name Whakaari, in the North Island's Bay of Plenty early Sunday failed to locate those still unaccounted for.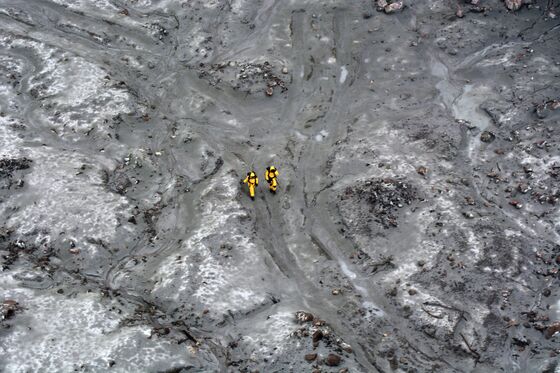 "We have always anticipated recovering all bodies from the island, and we remain deeply committed to that goal, to allow families some closure," Deputy Commissioner John Tims said in a statement. "We are now debriefing, reassessing and coming up with a new plan going forward."
The island erupted Monday afternoon in a forceful explosion of scorching steam, gas and ash, causing horrific burns to most of its 47 visitors, 24 of whom were Australian citizens.
Sixteen people have been confirmed dead. Fourteen people remain hospitalized in New Zealand and 13 have been transferred to Australia, including one person who died. Three patients have been discharged. Two people remain unaccounted for on or in the vicinity of the island, the Ministry of Civil Defence & Emergency Management said Sunday.
Police and disaster victim-identification specialists searched a water course on the island believed to be where a body may be located, Tims said in a later statement.
"While it is most likely that the two remaining bodies are in the water, we need to be sure," he said. "Police will now consider how best to proceed. Weather dependant, the Police National Dive Squad will be out again tomorrow."
Read More: New Zealand Military Retrieves Bodies From Volatile Volcano