New Zealand Reports New Community Cases as Lockdown Call Looms
(Bloomberg) -- New Zealand reported two new community cases of Covid-19 just hours before Prime Minister Jacinda Ardern is due to decide whether to extend a lockdown in largest city Auckland.
The new cases are connected to the Auckland family that initially tested positive at the weekend. They are siblings who both attend the same high school as the girl in the family, Covid Response Minister Chris Hipkins told a parliamentary committee on Wednesday in Wellington. There are still test results pending on some close and casual contacts of the family, he said.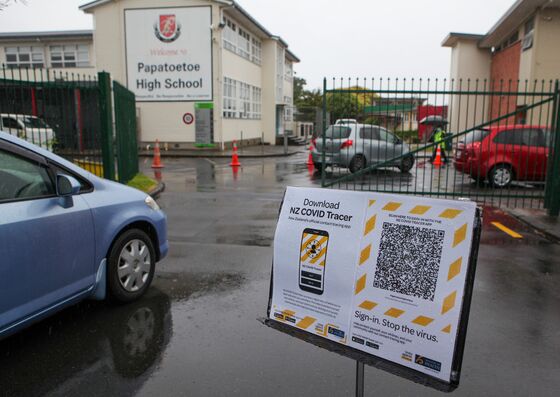 Ardern put Auckland into a snap, three-day lockdown from midnight on Sunday after the discovery of the three positive cases in the community. It remains unclear how the family contracted the virus, which has been confirmed as the more infectious U.K. strain. The rest of New Zealand was raised to Alert Level 2, requiring social distancing.
Ardern is due to hold a news conference at 4:30 p.m. local time Wednesday on the Auckland lockdown.