New Zealand Enforces Ban on Semi-Automatics
(Bloomberg) -- New Zealand's ban on military-style semi-automatics and assault rifles came into full force Saturday as a six-month amnesty and buyback program ended.
About 61,000 prohibited firearms have either been removed from circulation or are pending collection, and almost 200,000 prohibited gun parts, such as high-capacity magazines, have been handed in, Police Minister Stuart Nash said in a statement. The buyback, which began in June and has cost the government NZ$102 million ($67 million) in compensation, was unprecedented in New Zealand history, he said.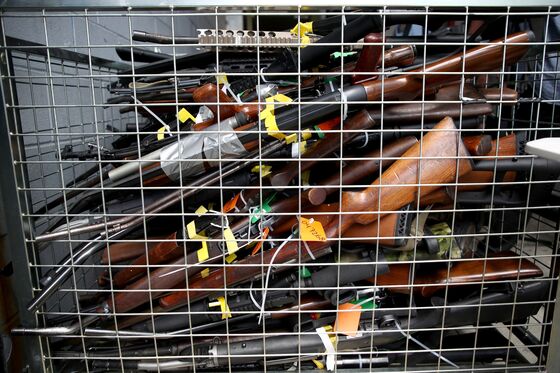 Prime Minister Jacinda Ardern banned the weapons in the wake of New Zealand's worst mass shooting of modern times. On March 15, a lone gunman stormed two mosques in the South Island city of Christchurch, murdering 51 worshippers and wounding more than 40.
"When we started the buyback and amnesty we had one objective, to make our country a safer place," Nash said. "We focused on the type of assault rifles, high-capacity firearms and military-style semi-automatics used in the terror attack 40 weeks ago, on 15 March."
While the buyback has been relatively smooth, some gun owners criticized the level of compensation the government paid for the weapons and the extent of the ban. The administration has also proposed a register and a tighter licensing system for firearms to ensure they can't fall into the wrong hands.