Facing Post-Trump Slowdown, New York Times Eyes $100 Billion Games Market
(Bloomberg) -- The most searched-for terms on the New York Times website last year weren't "Trump" or "Biden" or even "coronavirus."
They were "crosswords" and "Spelling Bee," the name of the Times's online word game — part of the newspaper's attempt to grab a bigger piece of the $100 billion market for mobile games.
The Times is under pressure lately to diversify away from news. With Donald Trump's chaotic presidency over — and the riveting events of 2020 in the rearview mirror — the newspaper has warned that subscriber gains won't continue at the rate they did last year. So the company is looking to games to help maintain its momentum.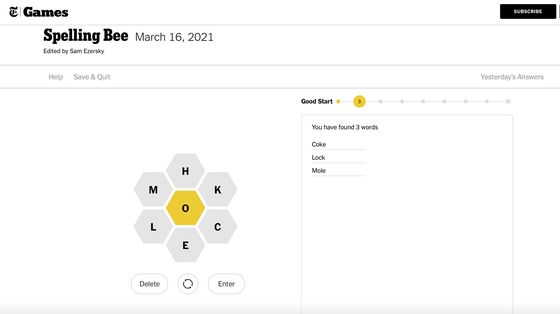 It currently plans to invest more money in games and puzzles than ever before. In a sign of its ambitions, the company recently hired Jonathan Knight, who helped make popular online games like Words With Friends and FarmVille while working for Zynga Inc. He brings the kind of digital knowhow that the Times may have lacked with traditional crossword gurus like Will Shortz. 
Knight's job is to help the Times come up with new brainteasers — going beyond current offerings like Spelling Bee, which tests how many words can be made from seven letters, and a bite-size crossword puzzle called the Mini. His team plans to hire several more people in engineering, design, production and other creative roles.
"It would be easy to just add tons and tons of different puzzles to our site — puzzles you can get in other places — but we really want to be creating original experiences," he said.
The Times isn't about to become a gaming powerhouse, and it's hard to value that business apart from its publishing operations, said Evercore ISI analyst John Belton. But investors have bet that the nearly 170-year-old institution known as the Gray Lady has a bright digital future, thanks both to online news subscribers and people seeking recipes and other diversions. The shares jumped 61% in 2020, marking the fourth straight year of gains. The stock performance this year — down 3% so far — may hinge on how well it can bounce back from a slower news cycle.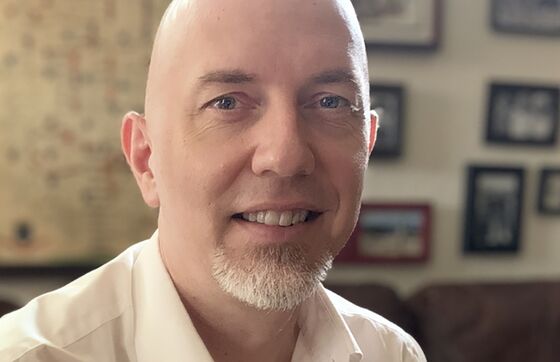 Knight, who has a shaved head and graying goatee, describes games as dessert at the end of a meal, calling them "a healthy diversion from the news." That proved true during the pandemic, when millions of people were stuck at home and looking for new ways to spend their time. More than 28 million people played one of the Times's games last year, up 16% from the year before.
The company recently started introducing new games at the end of its daily newsletter, "The Morning." They include one-sentence riddles, puzzles that challenge users to figure out what word or phrase an image is meant to convey, and equations that contain the initials of words needed to complete it, like "52 = C in a D" would lead to "52 cards in a deck."
Times executives say they realized the potential to expand their games business after seeing Spelling Bee take off. In 2020, 450,000 players hit the game's Genius level at least once.
Spelling Bee's appeal stems in part from its frustrating difficulty. Omari Sankofa, a Spelling Bee fan in Detroit, said he initially felt "insulted" by the game because he could only come up with a few words. But after finding his groove, he earned so many points that he hit the paywall and bought a subscription to keep playing. "That's how they got me," said the 26-year-old sports reporter.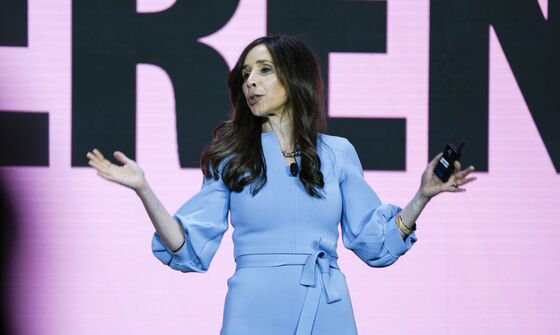 "The level of engagement for Spelling Bee just shows there's lot of running room in puzzles that our audience wants to play," Times Chief Executive Officer Meredith Kopit Levien said on a recent earnings call.
The Times will also invest more in its cooking app; start selling subscriptions to Wirecutter, its product-recommendation site; and experiment more with Audm, a read-aloud audio subscription service that the Times acquired in 2020.
The company had 840,000 games subscribers at the end of 2020, up 40% from the end of 2019. Games are the Times's second-most-popular subscription, ahead of cooking, which had 726,000 people enrolled. That compares with 5.1 million digital news subscribers. The Times charges about $40 a year for a games subscription, but currently offers half-price to people who pay for news.
Selling multiple subscriptions at a discount, known as "bundling," is a popular strategy in media because consumers are less likely to cancel. It could also help the Times justify raising prices in the future, said Evercore's Belton.
"These products improve the 'stickiness' of the core news product," he said.
Consumers spent an estimated $100 billion on mobile games last year, according to the analytics firm App Annie.
"Game playing is just huge right now," said David Cole, founder of DFC Intelligence, which tracks digital entertainment. "It's gotten even bigger because people can't go out, so they use games to socialize with each other."
However, the Times is competing with a seemingly endless amount of free puzzles and games online, from Words With Friends and Scrabble to free crossword puzzles from the Wall Street Journal, Washington Post and other major newspapers. And it remains to be seen whether people will play as many games once the pandemic ends and they can spend more time outside their homes.

Knight's team includes designers, product managers, coders, and puzzle editors, who brainstorm puzzle and game concepts, debate and vote on ones they like, prototype the ideas, and then "play test" with employees before committing to bringing the game to the Times audience. Not everything has caught on. The Times once abandoned a game called Gravity Golf, which involved guiding a golf ball through obstacles.
Knight begins each day, unsurprisingly, by playing games. He starts with Spelling Bee and then plays the Mini, competing with Times colleagues on a leaderboard to see who can complete the puzzle the fastest.
"Under 30 seconds is really hard on the Mini," Knight said. "Sometimes you're stuck on a clue and you're in the 1 1/2- to 2-minute range, and you know that you'll be at the bottom of the leaderboard."
For the Times, the idea of giving readers a fun distraction is hardly new. In 1942, after the bombing of Pearl Harbor, the Times published its first crossword puzzles to offer some relief to readers tired of war.
This time around, it's Covid-19 that players want to forget. Pia Owens, a 42-year-old lawyer in the Boston area, calls Spelling Bee and other Times games her "pandemic crutch." 
"It's five minutes of this soothing activity that engages my brain but in no way makes me worry about current events," she said. "My time is so fragmented between working from home and kids at home. Having something I can be absorbed in and finish quickly is perfect for my pandemic life."