New York State Budget Director Calls Amazon HQ Loss 'Tremendous'
(Bloomberg) -- The ruckus over Amazon's Big Apple fail isn't going away. New York State Budget Director Robert Mujica made sure of that.
In an open letter Sunday, Mujica penned 1,600 words critiquing the company's decision not to bring its second headquarters to New York State.
"Make no mistake, at the end of the day we lost $27 billion, 25,000-40,000 jobs and a blow to our reputation of being 'open for business,'" he wrote.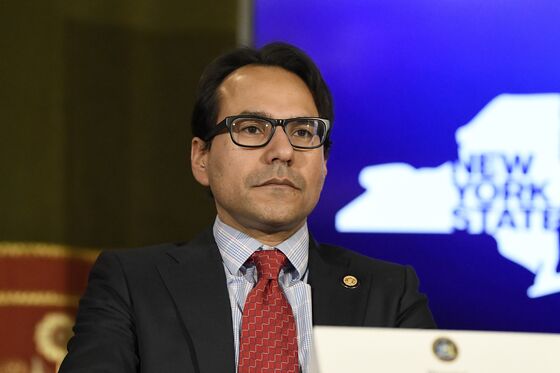 He said in his 23 years in the state capitol and three as budget director, Amazon.com Inc. was the greatest economic development opportunity the state had had. He laid out three reasons why the deal failed:
"First, some labor unions attempted to exploit Amazon's New York entry."
"Second, some Queens politicians catered to minor, but vocal local political forces in opposition to the Amazon government incentives as 'corporate welfare.' "
"Third, in retrospect, the State and the City could have done more to communicate the facts of the project and more aggressively correct the distortions."
On the third point, he said opponents of the project claimed Amazon was getting $3 billion in government subsidies that could have been better spent on housing or transportation. Mujica responded, "This is either a blatant untruth or fundamental ignorance of basic math by a group of elected officials."
He went on to say that, "The city, through existing as-of-right tax credits, and the state through Excelsior Tax credits -- a program approved by the same legislators railing against it -- would provide up to $3 billion in tax relief, IF Amazon created the 25,000-40,000 jobs and thus generated $27 billion in revenue."
"You don't need to be the State's Budget Director to know that a nine to one return on your investment is a winner," Mujica said.