New York Schools Will Remain Closed for Rest of Academic Year
(Bloomberg) -- New York state schools and colleges will remain closed for the rest of the academic year, Governor Andrew Cuomo said.
Distance learning will continue. A decision on allowing students in the buildings for summer school programming will be made by the end of May, Cuomo said Friday at a press briefing in Albany.
"We must protect our children," the governor said. "Every parent, every citizen feels that."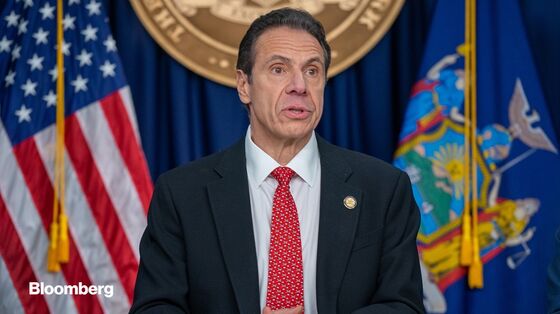 Cuomo said coming up with a plan for social distancing in schools within the next few weeks is "virtually impossible." But he directed schools and colleges to come up with reopening plans for the future that must be approved bythe state. Figuring out how to space kids out is going to be a "real exercise," he said.
"How does a school socially distance?" Cuomo said, listing a number of unknowns. "How do you run a school like this? How many more rooms would you need to do this? How many more buses do you need to socially distance on a bus?"
While the number of new deaths in New York declined for a sixth straight day, new hospitalizations for Covid-19 remain steady at about 1,000 daily, Cuomo said. The governor said he will speak with hospitals this afternoon to make a plan to get more specific information.
"Where are they coming from? Who are they?," Cuomo said. The aim is to come up with a more tailored plan to reduce the number of new hospitalizations, he said.
The governor said he is concerned about domestic violence reports climbing by 15% in March and 30% in April, and increased alcohol and drug consumption.
Covid-19 also has caused serious mental-health issues, particularly for essential workers, he said. The state is directing all insurers in the state to waive any cost-sharing, co-pays and deductibles for mental health services for essential workers, Cuomo said.