New York's Subway System Faces Deep Cuts Without Billions in Aid
(Bloomberg) -- Half of New York City's subway lines could be eliminated without billions of dollars in aid from the federal government. That dire warning comes in a new report from the Riders Alliance, a transit advocacy organization.
Mass-transit systems across the country have been devastated by steep declines in ridership since March, when lockdowns and social distancing turned millions of passengers away from buses and trains. With far fewer riders, transit systems have lost out on fares that make up most of their revenue.
New York's Metropolitan Transportation Authority, which operates buses and trains that carry 40% of the nation's mass-transit riders, is losing about $87 million a week in revenue. "If Congress doesn't deliver another $3.9 billion in federal aid, we won't survive," Metropolitan Transportation Authority Chairman Patrick Foye wrote in an op-ed last week. Foye stopped short of warning that drastic service cuts would be necessary. The state legislature has already said that the MTA may borrow from capital funds—money set aside for improvements—to pay for immediate operating expenses.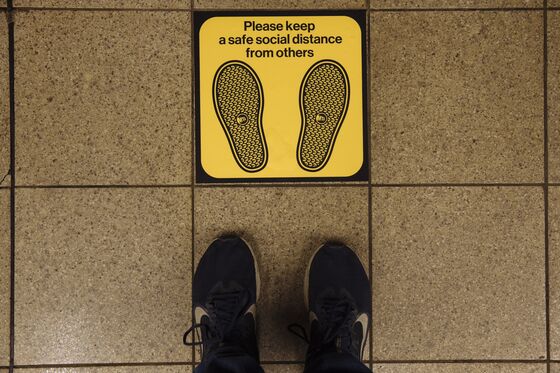 Previous economic downturns have prompted cuts to mass-transit service. In the aftermath of the 2008 financial crisis, the MTA addressed a $400 million shortfall by axing two subway lines and eliminating or curtailing 110 bus routes. In an analysis a year later, the agency estimated that the cuts had an impact on 15% of riders.
The Riders Alliance extrapolated from those cuts to estimate that the current shortfall, which is nearly 20 times greater, would produce proportionally more severe cuts. Even without federal aid, the MTA could still use capital funds to pay for service. Danny Pearlstein, a spokesman for the group, said that using capital funds would have distressing long-term impacts on system upgrades and accommodations for people with disabilities.
The MTA is already set to tap $1 billion in bank loans. Additional borrowing is unlikely, Pearlstein said, since the agency is heavily mired in debt. That leaves the federal government. Without nearly $4 billion in new aid, the Riders Alliance estimates that the MTA will need to cut $650 million per month.
"Since 5% of our GDP relies on the economic activity of New Yorkers who ride subway, I am hopeful that at least part of the money will come through," said Sarah M. Kaufman, associate director at New York University's Rudin Center for Transportation. She saw the worst-case scenario envisioned by the Riders Alliance as unlikely: "It is the job of advocates to paint the most dire picture."
There are other funding options. State lawmakers "could raise the gasoline tax like many other states," said Mitchell Moss, a professor of urban policy and planning at New York University. "It is also time for New York to legalize cannabis and dedicate the revenue to the MTA."
Even if mass-transit service in the biggest U.S. city isn't halved, riders will likely feel the pain. "We could still see significant reductions in service," Kaufman said.
In addition to New York, Denver, Seattle and San Francisco are suffering potentially crippling funding shortfalls to their mass-transit systems. Advocates argue that healthy transit systems are important in the short-run to help workers for essential industries such as health care reach their jobs.
But mass transit is also critical for reaching long-term goals such as slowing climate change. New York has the lowest per capita transit emissions in the U.S. thanks to mass transit. Fewer riders will translate to higher greenhouse gas emissions as well as more air pollution. Poor air quality has been linked to dire health outcomes, including increased risk from Covid-19.
Pearlstein of Riders Alliance also points out that mass transit disproportionately serves low-income and minority communities. "Adequate funding for these systems is a primary racial justice issue of our time," he said.