New York Has Spent Almost None of the Rescue Aid It Pleaded For
(Bloomberg) -- Under former Governor Andrew Cuomo, New York was among states that pushed hardest for federal aid to head off a potential fiscal crisis as the pandemic shut down much of the nation. 
But months after President Joe Biden signed his American Rescue Plan that provides $350 billion to states and cities, New York has spent just $378.8 million, according to a disclosure made by the state. The state was allocated $12.7 billion of aid, plus $774 million to distribute to smaller units of government. 
States have been reporting to the U.S. Treasury Department how they've spent the funds so far and their plans for doing so. New York, now led by Governor Kathy Hochul, reported on Tuesday that it has only dispensed some of the funds to give small local governments' their share, a step that is part of the design of the program.  
New York is joining other states that have been slow to spend the unprecedented aid package, with about a dozen states yet to spend any of it, according to data compiled by Bloomberg. That's in part because state tax revenues quickly bounced back from the pandemic, reducing budget shortfalls or in some cases leaving surpluses. New York has seen its revenue surpass what was expected when this year's budget was enacted.
New York's budget included appropriations that allow the state to utilize the money but didn't specify any "project-level" uses, the state's report said. The state's fiscal year begins in April, which was before the Treasury released details around the aid package.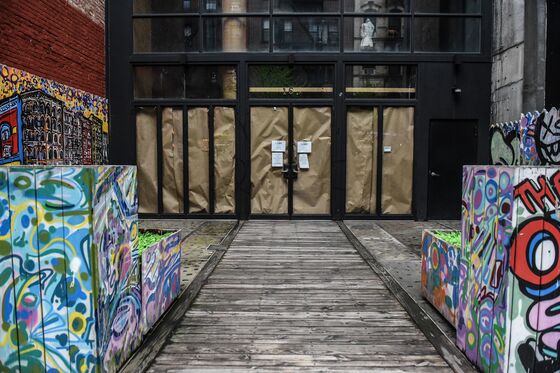 "New York State is in the process of reviewing the FY 2022 Enacted Budget to select the most appropriate projects for development using SLFRF to best support its communities, populations, and individuals and help State residents and businesses recover as quickly as possible from the economic dislocation caused by COVID-19," the report said, referring to the State and Local Fiscal Recovery Funds.
Under Hochul, who was sworn in last week after Cuomo resigned in the face of a mounting sexual-harassment scandal, the budget department said it will focus on projects that provide help to renters, small businesses, and hard-hit sectors of the economy. Under interim Treasury guidance for the American Rescue Plan, states and cities must commit the money by 2024, and spend it by 2026.
States' approaches to the money have varied, with others further along in spending or appropriating it. California, the state receiving the most aid under the program, on Tuesday released a detailed plan for its $27 billion of aid, saying only about $330 million is unallocated.