New York Governor Names Adrienne Harris as State's Top Financial Watchdog
(Bloomberg) -- New York Governor Kathy Hochul nominated Adrienne Harris, a former Obama administration official, to lead the state's top financial regulator, filling another key post in the wake of Andrew Cuomo's resignation. 
Harris, who must still be confirmed by the New York Senate, will become superintendent of the Department of Financial Services, according to a statement Tuesday. She'll replace Linda Lacewell, who stepped down Aug. 24.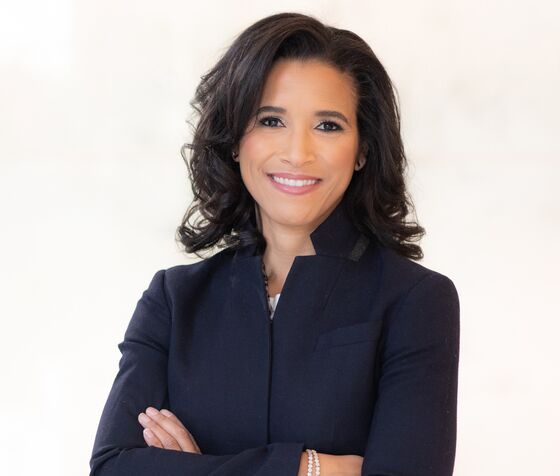 In her new post, Harris will will oversee banks and insurers doing business in New York, a powerful role given the importance of Wall Street in the state. In the past few years, the regulator has pushed for incentives for banks to invest in climate-change projects, helped formulate best practices for cyber insurance and fined companies such as Deutsche Bank AG for compliance lapses. 
"With Adrienne Harris as our state's top financial regulator, New Yorkers can rest assured that this administration isn't simply focused on just protecting consumers, but on advancing an equitable economic recovery that seeks to lift up all citizens, not just the privileged few," Hochul said in the statement.
Harris previously worked at public-relations firm Brunswick Group, where she was a senior adviser to fintechs, venture capital firms and other financial companies. She was also a special assistant to former President Barack Obama for economic policy at the National Economic Council, a post she took after a stint at the Treasury Department.
The Wall Street Journal reported Harris's nomination earlier Tuesday.
Her predecessor resigned after being named in a report by state Attorney General Letitia James, which described how Lacewell sometimes helped Cuomo respond to complaints about his behavior. Cuomo quit after James detailed allegations of sexual misconduct involving 11 women, and Hochul had said she would replace all staffers that were implicated in the report. 
Harris's new position has also been held by Maria Vullo, who announced her departure in 2018, and Benjamin Lawsky, who left in 2015. The department, which Cuomo created in 2011 by combining the state's insurance regulator and its banking watchdog, generated billions of dollars for New York from fines against financial institutions, especially under Lawsky's leadership.