Men Have Run NYC For 350 Years. Adams Gain Gives Them Another 4
(Bloomberg) -- For over 350 years men have run New York City, a fact that will remain true for at least another four. 
Brooklyn Borough President Eric Adams Tuesday edged ahead of former Sanitation Commissioner Kathryn Garcia to nab the Democratic nomination for mayor of the biggest city in the U.S. The Associated Press called the race for Adams with 50.5% of the vote to Garcia's 49.5%, after eight rounds of voting. There was a difference of just 8,426 votes. Adams will face Republican Curtis Sliwa in the general election on Nov. 2. 
"For 400 years no woman has held the top seat at city hall," Garcia said on Wednesday. "This campaign has come closer than any other in history at breaking that glass ceiling and electing New York City's first female mayor. We cracked the hell out of it and it's ready to be broken."
This year, voters chose from among the most diverse group to ever seek the city's top job, including Black, Asian, and Latina candidates. Garcia and civil rights lawyer Maya Wiley both vaulted into the race's top tier while promising to make history as New York City's first female mayor. Adams, who is favored to win the election in the heavily Democratic city, would be New York City's second Black mayor. 

"To my staff, endorsers, friends, volunteers and all the New Yorkers who share our vision for a reimagined New York City, I want to thank you for your fierce commitment to this city and your humbling support for my campaign," Wiley said in a statement. "We will have more to say about the next steps shortly." 

During her concession speech, she added: "We did shatter the glass ceiling. The glass ceiling that said women would be discounted. The glass ceiling that said we can't be seen as leaders."
From the New York City mayoralty to the presidency, women seeking America's highest offices have become well-acquainted with falling short. Former City Council speaker Christine Quinn, who in 2013 ran unsuccessfully for mayor, wrote a New York Times editorial last month headlined "What'll It Take for New York City to Elect a Woman as Mayor?" She recounted the slights she and other female candidates have faced, from being quizzed about their clothing to being disparaged as volatile and unlikable. In surveys, voters have often said they are willing to vote for women, just not the ones currently running. 
"We're now on our 110th mayor and none of them have been women. I don't understand it. Emotionally I just don't understand it," Quinn said in an interview Wednesday on Bloomberg TV's "Balance of Power With David Westin." 

"But time and time again, voters have a problem voting for women to be executives."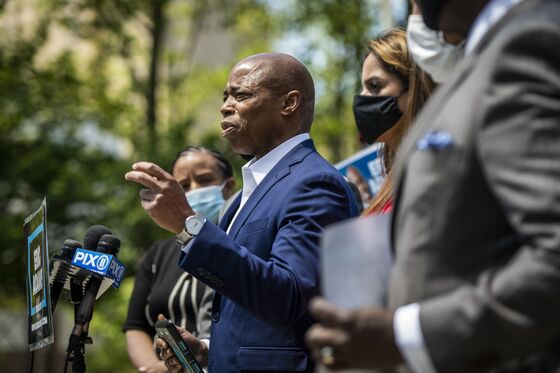 New York, in particular, has been slow to elect female candidates. Men hold just over 70% of municipal offices in the state, according to recent data from the Center for American Women and Politics at Rutgers University in New Jersey. The state ranks 31 out of 50 in municipal representation of women, the center found. 
Women's lack of success stems in part from the power political organizations and labor unions hold in city politics, said Debbie Walsh, the center's director. Those predominantly male groups often select candidates who have experience in politics and who look like their members.
"The more gatekeepers that are out there for a candidacy, the harder it is for folks that are perceived as outsiders," Walsh said. "Women still, unfortunately, fit that definition in New York City politics."
Ruth Messinger, who ran unsuccessfully against former mayor Rudolph Giuliani in 1997, said she struggled with political gatekeepers during her bid. Some male donors would offer her less money than she knew they had given male candidates in previous years. Others would ask their wives, who tended to make less money, to write her a check.
"I was told that I should set my sights lower, that I should set my sights on deputy mayor, I was told I had no shot. I had never fundraised, I had no political machine support, no political favors to call in and no name ID," Garcia said Wednesday during her concession speech. "But today with nearly 400,000 votes to show it, I am proof that outsiders without the backing of the political establishment and determined women are a force to be reckoned with."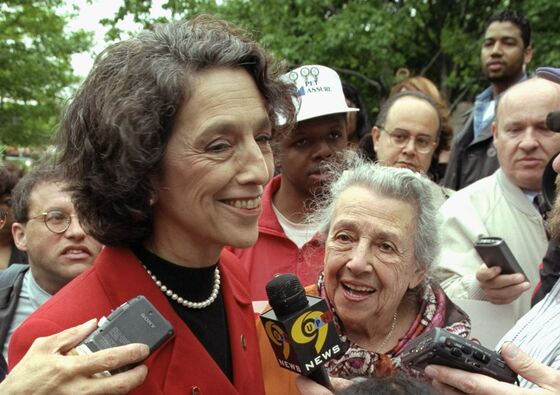 Sexist stereotyping and bias have plagued female mayoral candidates since they first started running for the city's highest office. "They are not seen as what is sort of the image of the mayor of New York City," Walsh said. Instead, voters might picture one of the 109 men who came before, like Jimmy Walker, who was known for dating Ziegfield girls, or all-male Tammany Hall members crowding into taverns.
Congresswoman Bella Abzug, who lost a 1977 primary to Mario Cuomo, said her friends and family discouraged her from running, telling her she was "a legislator, not an administrator."
Almost 45 years later, Andrew Yang, echoing Abzug's critics, said Kathryn Garcia would make a "great deputy mayor," a characterization that followed her into the ballot box.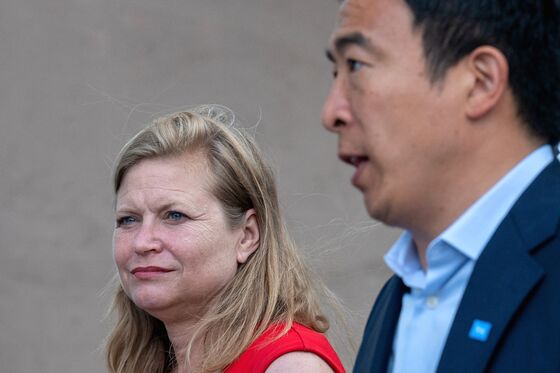 David Chin, who voted in Manhattan and only voted for Yang on his ballot, said he admired Garcia, but chose not to rank her because he thought Yang would be a "good executive," while Garcia would be a "good manager." 
"I agree with Yang that Garcia is very good," he said. But not good enough to lead the city. 
Quinn said she felt she faced an impossible choice during the campaign: assert herself and seem pushy, or demure and seem inauthentic.
"We as a city and as a society need to ask ourselves: Are we holding female candidates to a higher standard? Yes, we are," Quinn said Wednesday. "Are we paying too much attention to looks and tone of voice and weight and fashion? Yes, we are. Do we take male candidates more seriously, more quickly? Yes, we do. Is the media more grilling and harder? It is."
Nationwide, women increasingly run big cities. As of March, 32 of the 100 largest U.S. cities had a female mayor, according to the Rutgers center. Seven were Black women, three Latina and three Asian Pacific Islander. Across New York, 370 miles to the west of Manhattan, the state's second biggest city will likely get its first female mayor, after India Walton, a community activist, defeated Buffalo incumbent Byron Brown.
New York City's 51-member City Council is also poised to become the first majority female council following a wave of new women who are likely to win their primaries.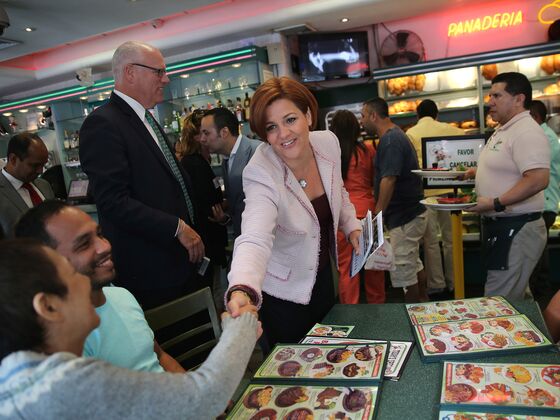 Voters who supported Wiley, Garcia and Dianne Morales said if they had won, their success would have been more than just symbolic. Congresswomen sponsor more bills about health care, education, and abortion, both for and against. They also bring more money to their districts than men do, according to a study in the American Journal of Political Science.
"It's a long time coming, we have had men run our lives, all of our lives, and it's time, it's really  and truly time for us to have a woman who knows the truth, who understands what it's like to be a mother, what it's like to care for a community," said Michelle James, 59, who ranked Wiley as her number one choice.
But to put their plans into action, women first have to win.
"Kathryn and Maya and Dianne have been exceedingly authentic," Quinn said. "That is a real credit to them and a huge step forward."