New Medtronic CEO Revamps Company to Improve Competitiveness
(Bloomberg) -- Geoff Martha took over as chief executive officer of Medtronic Plc at the end of April and has quickly set about changing things up at the world's largest medical-device company.
Martha is working to give individual business units more authority and responsibility, a move that he expects will help them compete more effectively. Details of the "new Medtronic" will come at an Oct. 14 virtual investor day, though Martha discussed some of his vision during an interview after the company released its fiscal first quarter earnings on Tuesday.
The moves are intended to simplify the way Medtronic runs and make it more nimble and competitive, Martha said.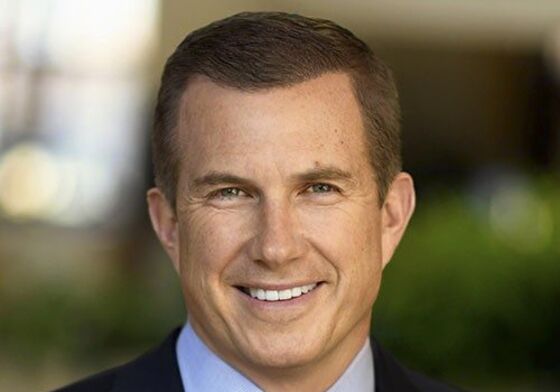 "Structurally, the way we run the company, who decides what and makes what calls are a little dispersed," he said. "That has led to speed issues. We aren't as fast as we would like to be. We will consolidate a lot of the decision-making into the businesses themselves. We are also going to hold them accountable for a level of innovation and growth."
One focus is market share, a critical measure given sales of medical technology have contracted because many elective medical procedures were postponed or canceled in coronavirus outbreak. Medtronic has a deep pipeline and its new products often drive innovation, but competitors quickly follow and reap outsize gains, Martha said.
Acquisitions, Collaborations
"We feel that sometimes our market share isn't commensurate with our technology, meaning our technology should yield more market share," he said. "We're determined to make this pipeline count, not just for patients and our customers, but for shareholders."
Medtronic is also planning additional acquisitions of up to $1 billion as well as augmenting collaborations like its one with Blackstone Life Sciences, which can earn a bigger return than what it would achieve with outright purchases, Martha said. The company also plans to continue to spend more on its internal research and development.
Martha, who previously led the reorganization of Medtronic's brain, pain and spine businesses as well as the acquisition and integration of Covidien Plc in 2014, said the company has put the worst of the coronavirus outbreak behind it, posting adjusted earnings per share for the first quarter of 62 cents. That was a steep drop from $1.26 a year earlier, but much better than the 22 cents analysts had expected.
Sales have gained each month since the depth of the pandemic, said Chief Financial Officer Karen Parkhill. She expects to be back to normal growth levels in the mid-single digits by the fourth quarter ending in April or even the third quarter.
"May was better than April, and June was better than May, and that improvement has continued into July and August," Parkhill said. "We still expect to be back to normal growth in the fourth-quarter."
Martha said he isn't worried about going back into a lockdown like the one that devastated the medical-devices industry earlier this year.
"I am concerned about a spike in cases in the fall, I think students going back to school is going to drive that, but I don't think it's going to lead to a lockdown," he said.
One element of that is the increased infection control and safety at hospitals around the world, and particularly in the U.S., where most Medtronic sales are. Patients are less fearful of visiting the doctor and hospitals and they understand that ignoring symptoms is more dangerous than any perceived risk from getting treatment, he said.
"Hospitals have learned to carry one during the pandemic; they are committed to not shutting down elective procedures if there is another spike," Martha said. "We are more confident than we have been since the pandemic began."