New Jersey's Death Toll From Floods Climbs to 23, Governor Says
(Bloomberg) -- New Jersey's death toll from floods has climbed to 23 people, Governor Phil Murphy said on Thursday.
"At least 23 New Jerseyans have lost their lives to this storm," Murphy said during a press briefing in Hillsborough, a township about 50 miles (80 kilometers) southwest of Manhattan where multiple roads remained under water. 
Most died in their vehicles, he said. About 44,000 utility customers statewide were without power, Murphy said.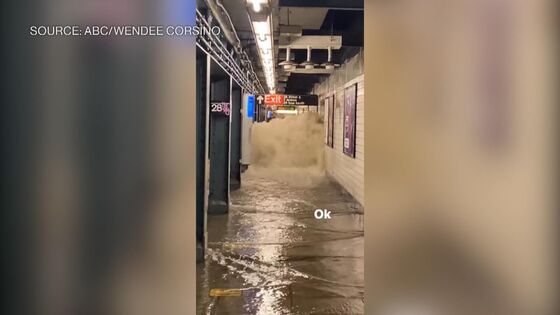 Murphy, without explanation, said he would "withhold details" on where the victims died and under what circumstances.
"Many, many people remain missing," said U.S. Representative Tom Malinowski, a Democrat from East Amwell. Murphy said he had no details on the number missing.
The Delaware River, the state's western border, had yet to crest, he said, and adjacent towns were bracing for more flooding.
"Anybody who believes that it's too expensive to stop climate change has got to wake up to the fact that we can't afford not to," Malinowski said. "It is past time for this country to make the transition from fossil fuels to clean energy. We have an opportunity to do that in Washington this year."