New Jersey Closes First Drive-Through Test Site on Demand Surge
New Jersey closed its first drive-through test site to people beyond the 1,000 already in line, and even they may not get swabbed today.
Staff "will continue testing as many people as it can before it closes at 4:00 p.m. today," Alexandra Altman, a spokesperson for Governor Phil Murphy, said in an email. "Due to the overwhelming response, the site will not be accepting additional individuals today and encourages residents to return at 8:00 am tomorrow."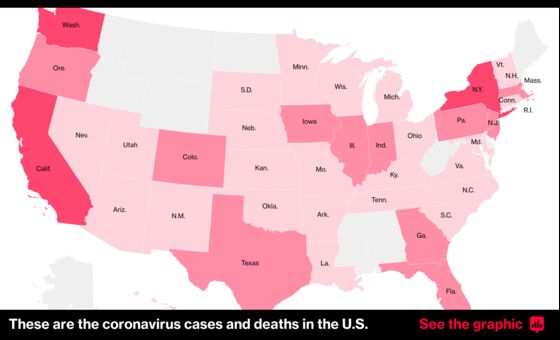 The line had grown too long less than four hours after its planned 8 a.m. opening at Bergen Community College in Paramus. The site was to get 2,500 new coronavirus test kits, with supplies replenished weekly, Murphy said March 19.
As many as 175 medical and other personnel were staffing the site, which is operated by the Federal Emergency Management Agency with help from National Guard troops and state police. A second testing center, in Monmouth County, is expected to start operating within days.
Bergen, with at least 195 cases, by far is the hardest-hit among New Jersey's 21 counties. New Jersey has reported at least 742 positive results and nine deaths, including three siblings and their elderly mother.