New Football League Draws Strong Ratings, But Faces Long Odds
(Bloomberg) -- The Alliance of American Football, an upstart league attempting to fill a void during the NFL's off-season, is off to a strong start.
More than 2.9 million viewers tuned in to watch the league's games on CBS Saturday night, topping the ratings for the National Basketball Association on ABC, according to Nielsen.
Creating a football league in the shadow of the dominant National Football League is no easy task. Just ask backers of the XFL, which folded in 2001 after a single season. But the AAF, founded by TV producer Charlie Ebersol and longtime NFL executive Bill Polian, aims to capitalize on the down time after the Super Bowl -- and burgeoning interest in sports betting.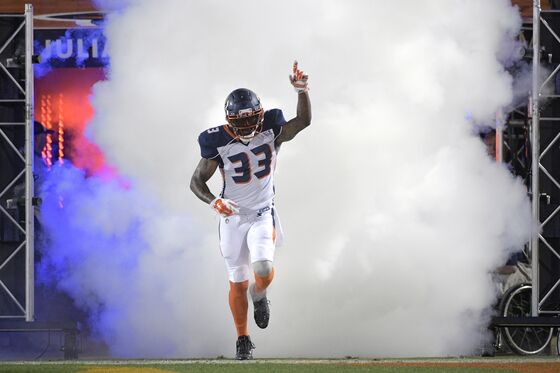 The league kicked off with eight teams in cities such as Atlanta and San Diego, building buzz on social media. But it's hard to tell how long the momentum will last.
The AAF also could face fresh competition soon -- and not from the National Football League. The XFL is launching a comeback next year, with World Wrestling Entertainment Inc. co-founder Vince McMahon funding the venture through his firm, Alpha Entertainment LLC. That league says it's "reviewing every facet of the game, on-field and off, to see where changes can be made to make the game faster and more exciting."