Nets Owner Joe Tsai Explains What Happened With David Levy's Abrupt Exit
(Bloomberg) -- It was one of the more puzzling executive moves in the sports world last year.
When Joe Tsai officially became owner of the Brooklyn Nets in September, the NBA team announced that it had hired former Turner Broadcasting President David Levy as its chief executive officer. Then, less than two months later, Levy was out.
In an interview for Bloomberg Businessweek, Tsai discussed the reasons behind the short stint, which he described as a case of mismatched expectations.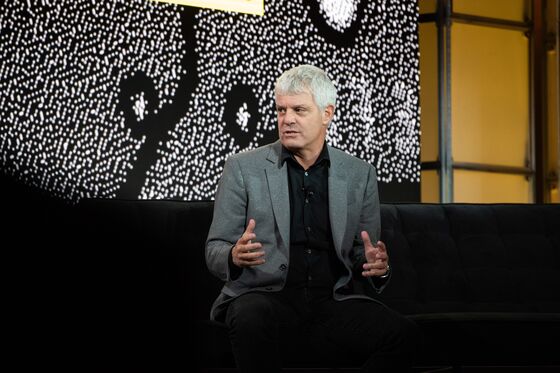 When Levy took the job, the 33-year veteran of Turner Broadcasting was also made president of J Tsai Sports, the holding company for Tsai's portfolio, which, along with the Nets, includes the WNBA's New York Liberty, a professional lacrosse team in San Diego, and stakes in the Premier Lacrosse League and the Major League Soccer franchise Los Angeles FC.
Levy's job, along with overseeing the day-to-day operations of the Nets, was to help make this portfolio into more than the sum of its parts. A first step, taken in October, was to move the Liberty from Westchester County, where they have played for the last two seasons, to the Nets' home at the Barclays Center in Brooklyn beginning in 2020.
But Levy wanted to stay focused on the big picture. Tsai, a billionaire co-founder of Alibaba Group Holding Ltd., wanted more attention to detail.
"He was already looking ahead at how to grow the J Tsai sports portfolio, but we also needed someone to do the nuts and bolts," Tsai said during the interview. "Maybe he thought that he wanted to do something that's bigger and he could just bring in other people to do it, and I'm of a view that before you outsource something you should do it yourself."
Levy, 57, left in November, saying the two sides had mutually agreed on his departure.
Reached by phone this week, Levy said: "It wasn't the job I signed up for and we agreed to part ways." Both Tsai and Levy say they remain friends.