Netanyahu Sends Letter of Support to Israeli Jailed in Russia
(Bloomberg) -- Israeli Prime Minister Benjamin Netanyahu, ahead of Russian President Vladimir Putin's visit next week, urged an Israeli woman imprisoned in Russia to stay strong as he tries to win her freedom.
"The people of Israel are thinking of you," Netanyahu wrote in a letter to Naama Issachar, whose release he has failed to secure despite multiple appeals to Putin. "We never abandon our own."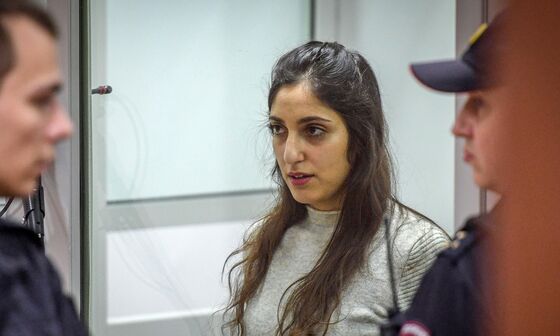 Issachar, 26, was sentenced to 7 1/2 years in a Russian prison for transporting a small quantity of hashish that was discovered on a transit flight via Moscow. Her case for a time became entangled with that of a Russian national, Alexei Burkov, whom Israel extradited to the U.S. in November on charges including hacking and credit card fraud. Russia had offered to swap the two, according to Natan Sharansky, a former Soviet dissident and Israeli politician.
The plight of the U.S.-born Israeli army veteran has become a cause célèbre in Israel, where Netanyahu is facing bribery and fraud charges that threaten to drive him from office and possibly jail him. National elections will be held for the third time in less than a year on March 2 after two previous rounds of voting ended in stalemate.
Putin is planning to visit Israel next week to participate in a commemoration of the liberation of Auschwitz and the Holocaust.