N.Y. School Reopenings Will Hinge on Regional Infection Rates
(Bloomberg) -- New York schools will be approved for reopening if their region is in Phase 4 and the daily infection rate remains 5% or lower over a 14-day average, Governor Andrew Cuomo said.
The state will maintain a safety valve after it determines during the first week of August which schools can reopen, he said Monday. If the virus spikes between the first week in August and the day schools open, and the regional infection rate over a 7-day average is more than 9%, then the school will close, he said.
New York's recovery is threatened by a lack of compliance and enforcement of social distancing and mask-wearing, and the virus traveling into the state from hot spots, Cuomo said. The federal government made big mistakes by allowing Europeans to carry the virus into the U.S. via New York-area airports, and by allowing the virus to spread and increase with "reckless reopenings" across the country, he said.
"You don't defeat a virus with politics," Cuomo said. "You defeat a virus by using science and medicine."
Cuomo on Monday reported 792 hospitalizations, the lowest since March 18, and a 1% infection rate.
"The numbers show that our reopening strategy has worked," Cuomo said. "It shows that this nation can defeat Covid."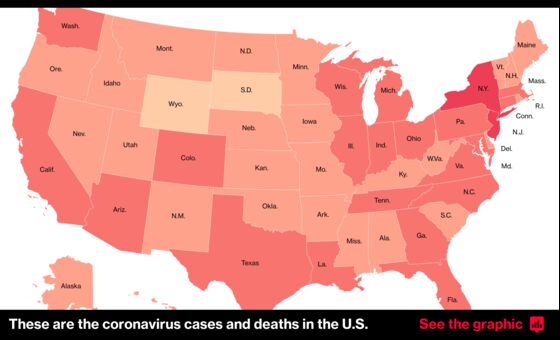 Cuomo on Monday issued an order mandating that travelers from hot spot states via airports or ports provide contact information to local authorities upon entering New York in order to help enforce self-quarantining. Those who don't will face a $2,000 fine and a hearing to complete mandatory quarantining, he said.
The governor blasted President Donald Trump for pushing states to reopen their economies and their schools.
"He was wrong on the economic reopening and he's wrong on the schools reopening," Cuomo said. "We're not going to use our children as guinea pigs."
Cuomo said Trump and his administration "have been denying the reality of the situation from the beginning."
"Trump's Covid scandal makes what Nixon did at Watergate look innocent," Cuomo said. "Nobody died in the Watergate scandal. Thousands of people are going to die in this Covid scandal and that is all the difference in the world."