Music Maven Steve Stoute's Pitch for Artists: Keep All the Money
(Bloomberg) -- Steve Stoute has an offer he thinks any musician would be crazy to turn down: You get to keep all your money, and own your work.
Stoute, the former manager of Mary J. Blige and Nas, is the founder and chief executive officer of UnitedMasters, which has distributed and promoted music for more than 500,000 artists across all the major streaming services and social-media sites. While lots of companies do that, the pitch with UnitedMasters is control.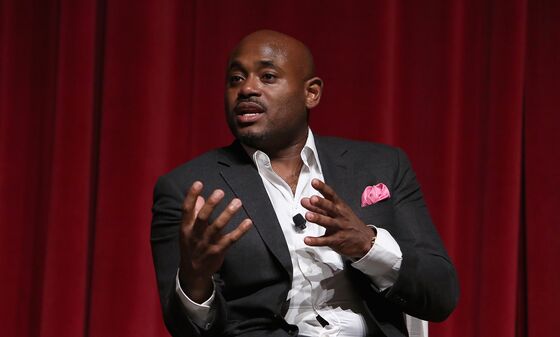 Under a new program called UnitedMasters Select, Stoute is offering artists 100% of all royalties from their music, as well as ownership, in exchange for a $5 monthly fee. And under a new deal with Walt Disney Co.'s ESPN, any artist that's part of UnitedMasters Select could also have their music featured on the cable sports network.
"UnitedMasters is putting the power and the leverage back in the artists' hands," Tobe Nwigwe, a Houston rapper who has worked with the company, said in a statement.
Although a few other distributors have a similar model, record labels have mainly built businesses on giving artists advances to record, and owning the end result. But after years of working with acts including the Fugees and Mariah Carey, Stoute is convinced artists would rather go independent and control their music.
"We want to give artists alternative ways of getting distributed without signing their rights away," Stoute said. UnitedMasters will continue to offer another contract format, in which artists receive 90% of royalties but pay no monthly fee.
In the three years since raising $70 million, UnitedMasters has helped to break a couple of big new hip-hop acts, NLE Choppa and Lil Tecca. Their success -- and their subsequent decisions -- speak to the opportunity and challenge ahead of Stoute. NLE Choppa, a 17-year-old from Memphis, Tennessee, released a string of viral hits last year, starting with "Shotta Flow," and has nearly 15 million monthly listeners on Spotify. Lil Tecca, a 17-year-old from Queens, New York, isn't far behind.
UnitedMasters, which has more than 30 employees, secured placement for the acts on popular playlists and has a specific deal with the National Basketball Association for songs to be used in digital properties.
But while both acts chose UnitedMasters over rival label deals, they both eventually signed with major record companies. NLE Choppa signed with Warner Music Group Corp., and Lil Tecca joined Republic Records, part of Vivendi SA's Universal Music Group.
Stoute remains convinced there are more artists out there than labels can handle, and that most artists would still prefer to remain independent. "They overpay them so they sign to a label and not remain independent," he said. He pointed to rappers Tory Lanez and Russ as two successful artists who recently went the indie route.
With thousands of new songs being uploaded to Spotify, YouTube and SoundCloud every day, Stoute can look around. His small company has a big client base: It has distributed music on behalf of 536,000 acts, relying on the artists themselves to handle much of the marketing. "We're playing the volume game," he said.