Built on Selfies, Museum of Ice Cream Has New Mantra: No Phones
In 2016, twentysomething Maryellis Bunn co-founded the Museum of Ice Cream within a 5,000-square-foot temporary space in Manhattan's Meatpacking District. It wasn't a museum in the traditional sense. Instead, attendees paid $18 to dip their toes in a swimming pool filled with plastic sprinkles and walk through a room that smelled like chocolate.
With its candy-colored walls, it became an instant smash—a month's-worth of tickets sold out in a few days. The New York Times called it a "spectacle worthy of the finest Instagram filter." Three-and-a-half years later, Bunn, now 28, is empire building. There are permanent outposts in Manhattan and San Francisco selling tickets at nearly $40 a pop, a line of ice cream in Target and a licensing deal with Sephora that includes a popsicle-shaped eye-shadow palette. And last year, she and co-founder Manish Vora raised $40 million from venture capital.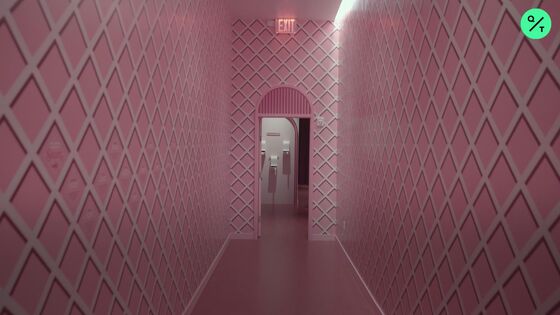 But this rise hasn't come without its critics, who point to MOIC as a telling reminder of our social-media obsessed culture. Did Bunn and her cohorts simply tap into the insatiable demand for Instagram content? (No less than Beyoncé showed up.) Or is this something much bigger, like a new retail model? (There is a gift shop that sells branded sweatshirts, stickers, key chains and, of course, sprinkles.) The latter is looking increasingly like the case, given the number of copycats—there's now Museum of Pizza and Rosé Mansion. Meanwhile, "experiential retail" has become an industry buzzword with MOIC held up as a shining example.
Bunn has been thinking a lot about all of this, and she's set on proving her venues are more than selfie havens. That's why she's developing a new format that will go all in on experience, but with one big caveat: no phones. 
Why don't you want phones involved, especially since social media helped fuel so much interest in MOIC?
Our mission is to bring imagination and connection to the world. Our mission is not for people to take great photographs. If that happens in the process, that's amazing, but it's not our intention.
But people don't want to do anything without using their phones (even walking.) Why do you think this will work?

Last year in San Francisco, we beta tested it and did an entire day of no phones. We checked them at the door. It was one of the most successful dates we had thus far. There are just a lot of psychological barriers that we have to work on as a society to make that be an okay process. Part of the new experience we are launching has to do with having no phones.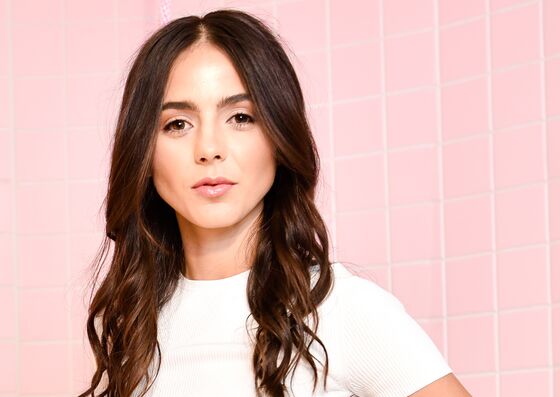 I understand you're also concerned about the impact of social media on our lives?
Science clearly shows that even having your phone in your pocket creates a distraction, making you less present in an experience. We have tested engagement in our "No Phone Days," and happiness and satisfaction are significantly higher without phones.
In the MOIC experience, the more you participate—that is play, taste, meet strangers, engage with our guides, sing, dance, swim—the more you get out of it. The no phone days are a cornerstone of our mission to create spaces where people can truly connect once again!

Don't you think people will be surprised, even upset?
Oh they're going to be shocked. I think they're going to be more surprised, though, with the outcome of the experience after they come and visit.
What else can you say about this new concept?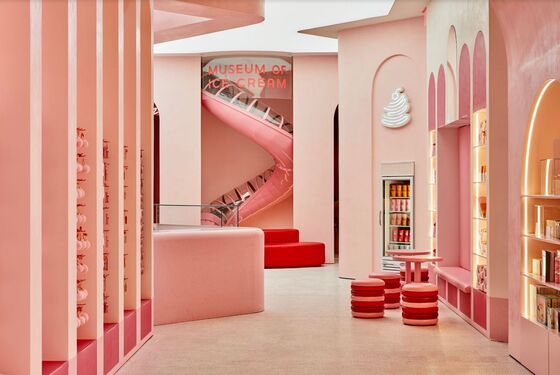 Ha-ha…with benefit of hindsight, why do you think MOIC took off?
Our model looks at business in a very different way. Our objective is to be able to hold a safe space for people. We've had decades of historical institutions that have held space for people, whether that be around religion, around gender or educational norms. We broke all of those.
We were like: "Hey, the only thing you really need to like when you walk into these doors, the only thing you need to care about or get along with is ice cream."

Our hope is that it's been able to bring people into a space in which they can be their best versions of themselves. Act a little bit like a child and hopefully bring out some of those sparks in their imagination with other people.
You raised $40 million last year to start Figure8, now parent company of MOIC, to build more branded experiences—what you call "experiums." So where is all this headed?
People are looking for places and experiences to go and spend their time in more meaningful ways. That trend is going to continue to run in strides for the next decade.
And finally, why build a cathedral to ice cream in the first place?
Growing up, I had several chores. I always had to get dinner prepped. The thing that I loved doing the most was making desserts. And my go-to was always with my mom inside Ralphs or Costco, scouring through the freezer aisles and figuring out what are the new desserts I can make.
Then I figured out there was a business aspect. When I was 9 years old, I would go back to the same grocery stores and buy popsicles and take them down to the beach in Southern California, where I lived, and sell them to tourists.
Eventually, I understood the small morsels of joy that these popsicles brought.
Editor's note: This interview has been edited and condensed.