MSNBC's Jones Named First Black Leader of Cable News Network
(Bloomberg) -- Rashida Jones, head of breaking news and major events at Comcast Corp.'s NBC News and MSNBC, is poised to become president of MSNBC in a historic first for television news.
Jones is taking over for longtime MSNBC head Phil Griffin on Feb. 1, NBCUniversal News Group Chairman Cesar Conde said in a memo to staff Monday. The executive, who shares a name with a famous actress, will become the first Black woman to lead a major television network news operation.
Jones faces challenges in the new role, including maintaining the network's audience in the wake of a contentious election. MSNBC ranks third among the three major cable-news channels in season-to-date ratings, averaging about 470,000 viewers a night in the 25-to-54-year-old age group that advertisers target. Fox is first, at 823,000, followed by CNN at more than 750,000. MSNBC is second in total viewers for the season that started in September.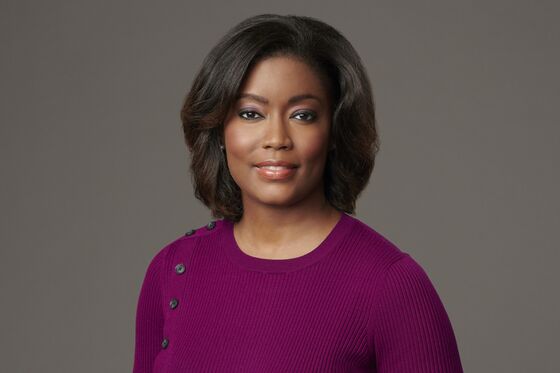 The overall enthusiasm for news has waned since the election, with the weekly audiences declining for all three networks.
Jones has served as executive producer for NBC News and MSNBC overseeing big stories, such as coronavirus coverage and the presidential debates. Before joining MSNBC, she was the news director for the NBC affiliate in Columbia, South Carolina, and a director of live programming at the Weather Channel.
Conde said that Griffin informed him earlier this year of his decision to step down. The executive has been with MSNBC since it was founded in 1996.
The Wall Street Journal reported on Jones's pending promotion earlier Monday.