Mozambique Ex-Minister's Revived Bail Bid Moved to Month-End
(Bloomberg) -- Former Mozambican Finance Minister Manuel Chang, whom the U.S. has accused of accepting bribes in a $2 billion debt scandal, revived his application for bail in South Africa as an extradition bid by his home nation was found to be unfeasible.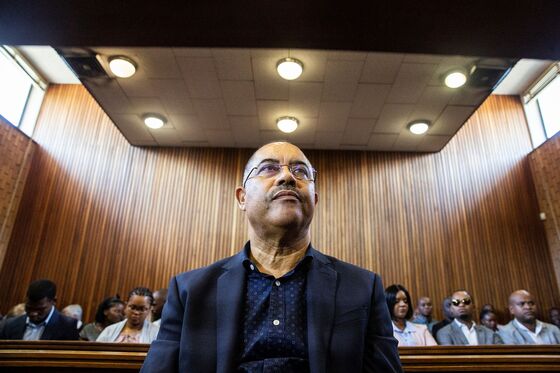 The Magistrate's Court in Kempton Park, east of Johannesburg, on Thursday heard arguments for and against bail for Chang, who has been detained in South Africa since Dec. 29 on U.S. Department of Justice charges. Last week, he abandoned the application because both Mozambique and the U.S. had asked for his extradition. His home country's request didn't follow the correct procedures, prosecutor Elivera Dreyer said.
In Chang's bail application, he asked to stay in a house in Malelane, a town in South Africa's eastern province of Mpumalanga that is about 44 kilometers (27 miles) from the border with Mozambique and 140 kilometers from the capital, Maputo, Dreyer said. The prosecutor's office is against the suggestion, saying he could easily escape to the neighboring nation.
The hearing will resume on Jan. 31.