Most of Puerto Rico's Power Restored But System Remains Fragile
(Bloomberg) -- Scattered power outages are persisting in several Puerto Rican cities nearly nearly a week after a powerful earthquake rocked the island.
Service is up and running for 99% of homes and businesses in the U.S. territory, the Puerto Rico Electric Power Authority said Monday on Twitter. But the state-owned utility is urging residents to curtail usage to keep the system stable, and disruptions continue in the cities of San Juan, Ponce and Lares.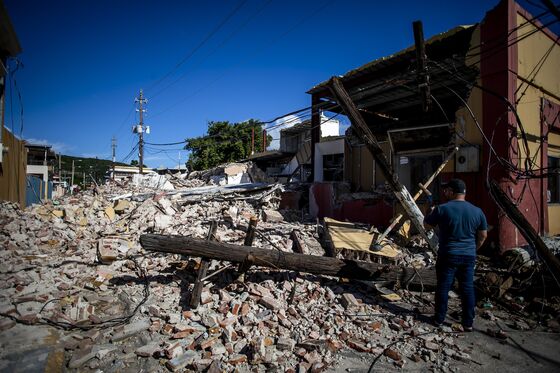 More than one million people were without power late last week.
The 6.4-magnitude quake, which struck Tuesday, damaged some of the commonwealth's power plants. Natural disasters have battered Puerto Rico in recent years. Hurricane Maria slammed into the island in 2017, destroying much of the electrical grid and killing about 3,000 people.