Mortgage Rates Rise to 2.87%, Reaching Highest Level Since July
(Bloomberg) -- Mortgage rates in the U.S. surged to the highest level in a month.
The average for a 30-year loan was 2.87%, up from 2.77% last week and the highest since July 15, Freddie Mac said Thursday. Mortgage rates have been below 3% since the beginning of July.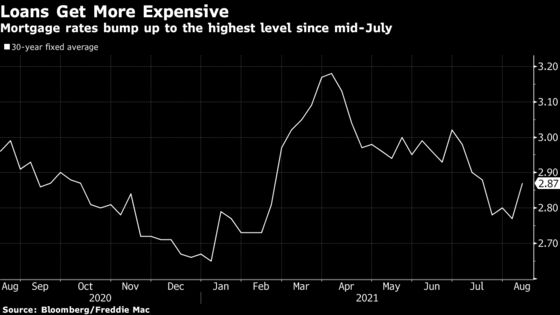 Cheaper borrowing costs have underpinned the pandemic housing rally and helped push prices higher amid a shortage of homes to buy. Still, buyers have struggled to find affordable properties.
Mortgage rates are tracking yields for the benchmark 10-year Treasuries, which have risen this week.