More Manhattan Homeowners Were Selling at Loss Even Before Virus
(Bloomberg) -- More Manhattanites have been selling their homes for less than what they paid. That share is only likely to grow now that coronavirus has shut down the city.
In January and February, 19% of resellers traded their properties at a loss, up from 13% in the same period last year, data from listings website StreetEasy show. Manhattan was the only borough measured by the firm where the decline in values accelerated.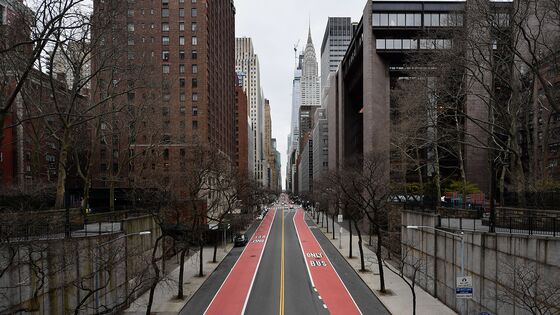 After years of unrelenting price increases, buyers have been in the driver's seat. They've demanded discounts and dithered on deals as inventory piled up. Now, with many Manhattanites quarantined in their homes -- and some fleeing the city for greener pastures -- demand is set to slow even further.
"The Covid-19 pandemic is still unfolding and we've yet to see its full impact on the real estate market," StreetEasy said in a report released Friday. "Sellers have not yet adjusted to the latest developments with more price cuts."
In all of 2018, only 8% of Manhattan homes sold at a loss. That share nearly doubled in 2019, to 15%.
In the first two months of this year, Brooklyn and Queens owners sold for less than what they paid in 6.4% and 7.5% of deals, respectively -- about the same as a year earlier.